This will be, most likely, my last posting for a few weeks.  We leave for vacation tomorrow morning.  If I failed to mention it before, we are spending 10 days in Alaska with Tim's family.  I'm looking forward to getting a way for a little while, but am a little nervous about traveling with Abbi.  Plus, I will be traveling without my laptop.  I'm hoping that I will be able to still post a few entries using Tim's computer while we are in Alaska.
Speaking of Tim's new computer….Don't you think this is a very productive use of it?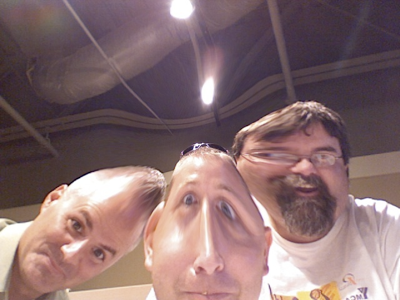 Sorry Ward (left) and Carter (right), but since you were brave enough to take the picture….well, you had to of known that it would appear on-line somewhere!