We celebrated Abbi's third birthday this week. Let me just get this out that I cannot believe she is three! I know it didn't happen over night but all of a sudden, just today, she seemed so much more grown up. Just a second, I need to go tell my little grown-up that it is time to go to sleep and to stop singing Backyardigans songs.
Ok, on to the birthday celebration retold in pictures. We celebrated with friends and family last night as we packed 20 adults and kids into our cozy little home. It actually worked out really well. Loud, but still fun. Abbi got some very cute gifts and loved her Veggie Tale cakes.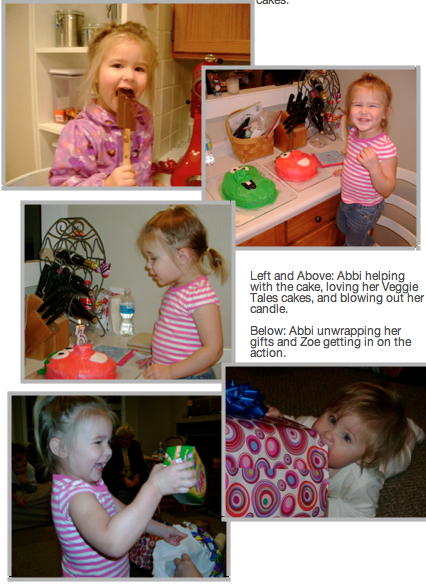 Today, Abbi's actual birthday, was great as well. We spent it just as a family. First we took the girls to Crazy Bounce, one of Abbi's favorite places. Unfortunately I didn't get any pictures of Abbi on the big slides or obstacle courses because I was on them with her and it's tough to capture a speedy kid on film. But she had tons of fun and even Zoe got to bounce a little.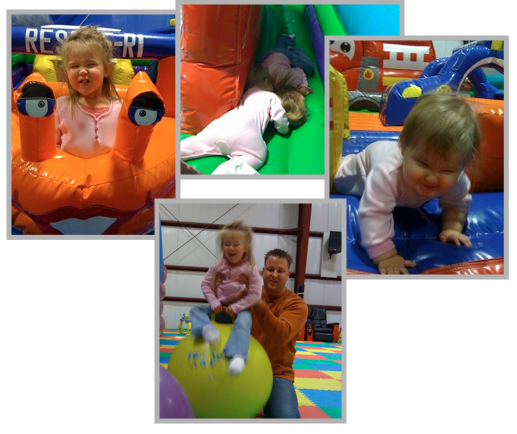 We had lunch at Steak and Shake where Abbi devoured a bag of oyster crackers and some of Tim's milkshake. Since the girls both took a late nap this afternoon we ended up having a low key evening at home. Abbi chose to have cereal and toast for her birthday dinner and then had some left over cake.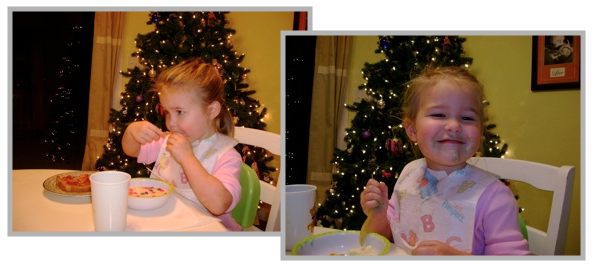 We ended the night with our traditional birthday measuring where we measure how much Abbi has grown over the past year. This year she measured in at 38.25", just about 4 inches taller than last year.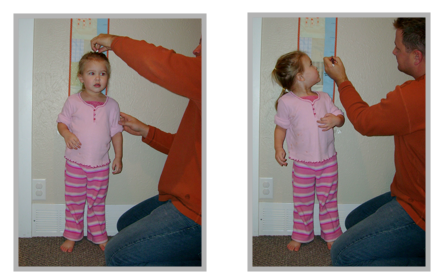 And now, after a day of fun, energy, and sugar, both girls are snug in their beds. I think Abbi had a good birthday. Happy birthday baby!