Memory #25 – age 24 yrs
Right after I turned 24 we left for our honeymoon (delayed 13 months after our actual wedding). We went to Alaska to visit Tim's brother and his family. While we were there we did all the touristy stuff, hung out with the fam, and even went up in an ultralight! The funniest part is that we stayed in Tim's grandparents' old camper while we were there…which meant that on our honeymoon we slept in separate beds!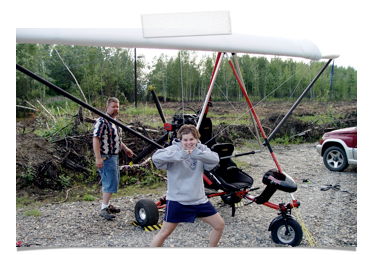 This must have been our traveling year because in the Spring we ended up going on a cruise! My first cruise and I'm addicted. The best part was that a lot of our costs were taken care of since Tim was part of a band that was playing for a conference on the cruise. It was a such a blast, as we were there with friends.
While on the cruise we also got to swim with dolphins, a dream come true! And of course there was the laying in the sun, the delicious food, the drinks, and the midnight chocolate bar. Oh, the chocolate bar!!!