Memory #5 – age 4 yrs
I remember going to some sort of pre-school when I was about this age. I remember going there with my grandma and doing some sort of craft. Yeah, I know that one was lame but the memories from now on will be better since we are entering the school years.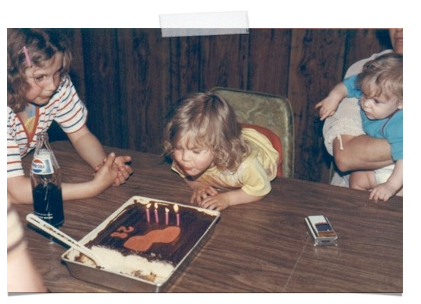 Apparently I was celebrating my birthday with someone else here but I have no idea who. I'm guessing the cake was actually for whomever was turing 28 and then my birthday was an after thought as it looks like someone decided to just stick a few candles in there for me after the cake was already being dished out. Oh well.