One of my very favorite actors, Jennifer Garner, has recently joined forces with Frigidaire to help support Save the Children's U.S. Programs, which are dedicated to helping children living in poverty.  Specifically, Frigidaire is supporting the Save the Children's CHANGE program, a program dedicated to providing nutritious snacks and promoting healthier lifestyles for children living in poverty in the United States.
And you can help!  Oh, and this is a "win-win" opportunity!
Frigidaire has created a Spin & Win game where you have the opportunity to win amazing gift cards every day!  These gift cards are designed to allow you to spend more quality time with your little ones — for example, $100 to take in some family flicks or $200 to play dress-up!  Plus, by playing the Spin & Win game, you are entered to win a brand new Frigidaire Affinity washer and dryer!  Have you seen those beautiful machines?  Ah, a laundry dream come true! Obviously those are some big "wins" for you!!!
Now, the other side of the "win-win".  Every day that you head over to Make Time For Change and play the Spin & Win game, Frigidaire will donate $1 to Save the Children!!!  A few moments of your time and a few clicks on your computer will help provide those nutritious snacks and health education to kids who desperately need them!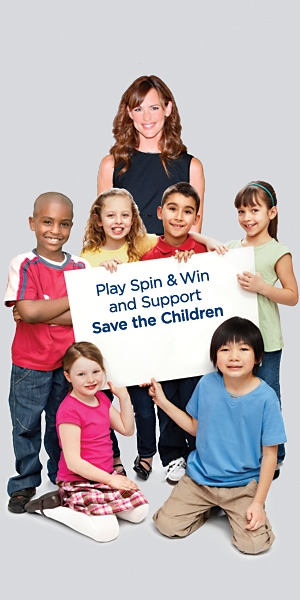 Ok, what are you waiting for? Go click, spin, play, WIN!  But make sure you come back here and let me know if you win!!!