With the Winter Olympics starting in just over a week, I started wondering to myself "when did the parents of Olympic athletes realize they were raising an Olympian?"  Did they start training them at an early age and hoped for the best?  Or did they notice some special little spark in them from birth?
Either way, I'm pretty sure my girls are not going to be Olympic hopefuls.  They may have gotten their good looks from their dad but they, sadly, got their lack of coordination from me!  Seriously, if there is a brick wall within a 20 foot radius, they'll find a way to walk into it!
While my girls may not be competing in the Olympics in the years to come, at lease they can look like Olympians now!
In celebration of the 2010 Olympic Games, Pampers will be outfitting Team USA athletes and their families with adorable Team USA Pampers Cruisers with Dry Max!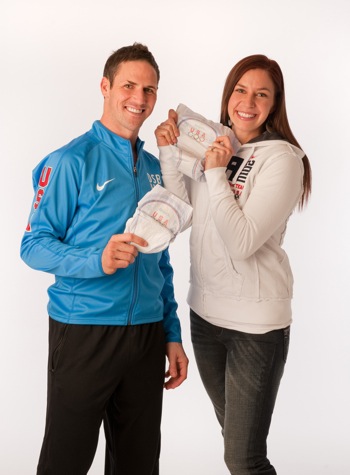 2006 Olympic gold medal speed skater, Chad Hendrick
and 2007 World Skeleton, Noelle Pikus-Pace
Now, while these special Team USA Pampers are not for sale, you can request a free sample three-pack of the Pampers Cruisers with Dry Max on Pampers.com.  Free diapers — what parent in their right mind would turn that down? But it gets even better!  If your sample happens to include a randomly inserted Team USA diaper, you and your baby will win a year's supply of Pampers diapers!!!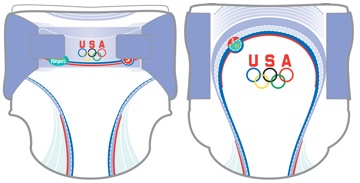 What's so special about the new Pampers Cruisers? Well, Pampers has completely redesigned the Cruisers, making them 20% thinner so your little cruiser can move more freely!  And the new Dry Max features helps lock wetness away up to 12 hours, making this their driest diaper ever.
One more thing…
Not only can your little one look and feel like a champion in their new Pampers Cruisers but they can also get a chance to be in the closing ceremonies of the Olympics, thanks to Pampers.  Here's how…starting February 15 moms and dads can go to Pampers.com and upload a video of their baby crawling left to right.  Pampers will arrange randomly selected videos into a Pampers commercial that will air during the closing ceremonies!
Ok, now head over to Pampers.com to request your free three-pack sample of Pampers Cruisers with Dry Max and I'll keep my fingers crossed that you win that year's supply of Pampers!  And don't forget to check back here in the upcoming weeks because I will be having a special Pampers giveaway!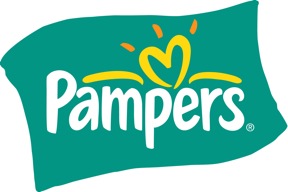 *Disclaimer: While my family and I do use and love Pampers diapers, I am bringing you this information on behalf of Pampers.  I did not receive any compensation for writing this post.