This week I was watching The View and they brought up the fact that Johnny Depp's wife, French actress Vanessa Paradis, isn't too keen on the fact that her hubby is acting opposite Angelina Jolie. Apparently, the new film the two actors are starring in has some pretty steamy sex scenes and Paradis is, well,  concerned.  The View ladies, with special guest co-host Valerie Bertinelli, debated back and forth on whether or not Paradis had anything to worry about.
Elisabeth Hasselbeck, The View c0-host, joked that she thought Jolie had some sort of super powers with men, while the other co-hosts tended to agree with her.  Valerie Bertinelli took a much different side.  She debated that, if your relationship with your spouse was strong and committed, then Jolie didn't stand a chance.
Let's be honest, Angelina Jolie does have a bit of a track record for causing a rift in her past co-stars relationships.  Billy Bob Thornton?  Brad Pitt?  What wife wouldn't be a little worried if her husband was going to be acting out steamy love scenes with Angelina Jolie?  Ok, maybe more than a little worried.  It's like throwing your husband into a pit of lions.  You know the lions have been "rumored" to eat people, so would you really want to chance it by tossing him in there?
The more I thought about this the more I kept coming back to two central themes: trust and faith.  Now, while I'm some what confident that my husband won't be acting out any type of scenes with Angelina, there are still instances, occurrences where I still need to display trust and faith.  I need to trust him.  I need to have faith in his decisions.  And it's not always easy.
So, what do you think?  Do you think Vanessa Paradis is right in not wanting Johnny Depp to be doing the movie with Angelina Jolie?  Have you ever not wanted your spouse to go somewhere or do something because of who else would be there?
This is why I still like watching The View.  I love that small snipettes or bits of their host chat causes me to think a little deeper. Now, if they could only get Barbara to quit plugging her specials and tv interviews and books every other minute…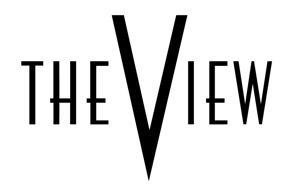 * I am a participant in a Mom Central campaign for ABC Daytime and will receive a tote bag or other The View branded items to facilitate my review. However, all opinions stated are my own and are not being swayed by compensation.