I feel like I've been buying diapers forever!  Ok, it's only been 4.5 years but, still.  I'm beginning to wonder what it will be like to go to the grocery store and not make a trip down the diaper aisle!
In those last 4.5 years I've tried pretty much every brand of diaper available in our local stores, trying to find the "right fit" for my kids.  I can honestly say that not all diapers are created equal and what works for one child doesn't necessarily work for the other (even with diapers).
Recently I had the chance to test out the new Pampers Cruisers with Dry Max, hoping they would be a good solution for some of the diapering issues we're facing with our youngest.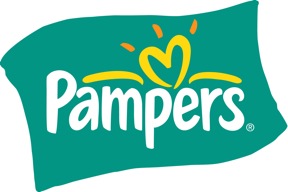 Issue 1 – She's on the move!
It's a given, she needs to keep up with big sister.  That means running, jumping, dancing, climbing.  And, until she's 100% potty trained, she needs something on her little butt that doesn't prohibit those 'keeping-up' efforts!
Pampers Cruisers with Dry Max are surprisingly thin!  Twenty percent thinner than the current Pampers Cruisers.  That means she doesn't have the bulkiness of a typical diaper holding her back!
Issue 2 – This girl can drink her weight in water!
She loves water!  Loves it!  And where there is water going in, there is, um, fluid coming out!  I can keep up with this during the day and it has certainly helped in the beginning stages of potty training.  The problem is at night.  She consistently wakes up in the morning with a diaper that has soaked through!  Gross!  And LAUNDRY!!!
The new Dry Max technology in the Pampers Cruisers is supposed to lock the wetness away, making the new Cruisers Pampers' driest diaper yet.  And I'm just going to tell you, it worked for us!  The Pampers Cruisers with Dry Max locks in an amazing amount of wetness and has consistently resulted in no-leaks for us.  Ahh, do you hear my washing machine sighing with relief?
Remember, I said earlier that not all diapers are a 'good fit' for every child, but the new Pampers Cruisers are definitely a good fit for us!  If you are looking to change up your current diapering arsenal, I would suggest checking out Pampers Cruisers with Dry Max when they hit store shelves this month!
GIVEAWAY
Would you like a chance to try Pampers Cruisers with Dry Max on your little one?  I am giving away, to one lucky reader, a coupon for a free week's supply of Pampers Cruisers with Dry Max and a Liz Lange diaper clutch.  The clutch retails for $50 and is 100% polyester with genuine leather trim!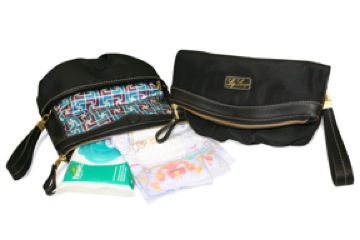 To Enter:
Mandatory Entry – Simply leave a comment below telling me how long you've been in the diapering trenches!  Are you just starting out or, hopefully, finishing up with the diapers?
1 entry – Subscribe to Stacey says… via RSS.

1 entry – Follow me (@Stacey_Says) on Twitter and tweet about this contest (you can do this every day and receive one entry each day!).

5 entries – Blog about this contest and leave me a link to your post.

5 entries – Not a blogger? Send an email to 5 of your friends with a link to this contest. Make sure you CC me (staceysays (at) me (dot) com) on that email and then leave a comment here saying that you did so.
The Details:
The One (1) winner will be randomly selected from the comments posted by Friday, March 12. All entries will be verified and must include an email address where I can contact you if you should win. This contest is open to US shipping addresses. You can read more about Giveaway Policies here.
*Disclaimer: I did receive a complimentary weeks worth of Pampers Cruisers with Dry Max from Pampers so that I could provide you with an accurate review of this product. However, receiving the complimentary product in no way affects my opinions stated here.