Two years ago today I was embarking on the adventure of having two kids at home…a toddler and a newborn.  Now I am surrounded by the craziness of a preschooler, toddler, and a puppy.  And oh, do I mean CRAZINESS!
We celebrated Zoe's second birthday over at my parents' house since Abbi was on Spring Break this week.  It was a quick trip but it's always good to see them and spend time with them.  The girls adore them and have asked me every day since if we can go back over to Grammy & Papa's house!
The birthday itself was pretty low key.  We did our traditional measurement and Zoe is measuring a half inch taller than Abbi was at this age.  Totally doesn't surprise me!  I'm betting it won't be long and they will be about the same size.  Which should be interesting if they are anything like my sister and I! Oh the stories I could tell…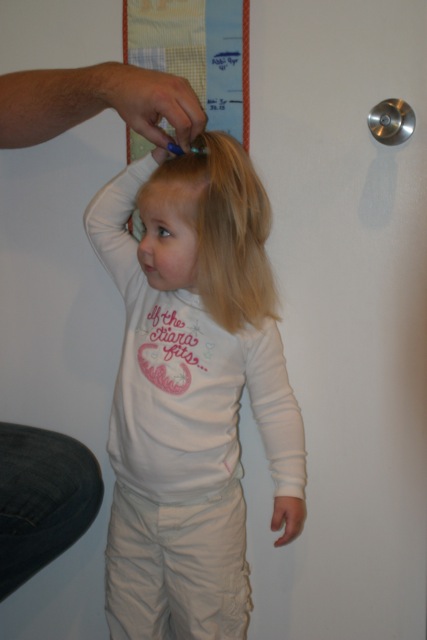 At my parents' house we just went out to dinner at the girls' new favorite restaurant (they had baskets of popcorn on the table).  This year we skipped the birthday cake and opted for bowls of ice cream.  No complaints from either of the girls!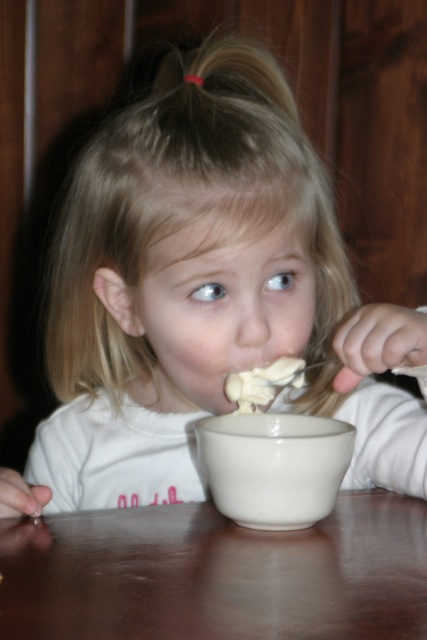 All in all, I think she had a good birthday (not that she has many to compare it to).  Happy Birthday Zoe Grace!  We love you! Now, let's talk about those two-year-old tantrums you oh-so like to have….