I cannot believe Sarah McLachlan has been creating and producing breath-taking music for more than 20 years.  How is that even possible? I also can't believe that it's been almost 6 years since I saw her in concert on her Afterglow tour.  It does not feel like that long ago!
After a much needed break, Sarah McLachlan is in the music spotlight once again with her much anticipated album release — Laws of Illusion.
Teaming up with longtime collaborator/producer Pierre Marchland, Laws of Illusion features 12 amazing tracks.  True to Sarah's style, the lyrics are intimate and beautiful, each resonating with you.  And Sarah definitely had quite a bit of personal emotions to drive the songs on this album!  Marriage, childbirth, and separating from her husband…Sarah had a lot to pull from while creating this album.  You can sense the raw personal emotion in each of her songs.  And that is what I love about Sarah McLachlan!
Awakenings
Illusion of Bliss
Loving You Is Easy (the first single released from this album)
Changes
Forgiveness (my absolute favorite song on the album)
Rivers Of Love
Love Come
Out of Tune
Heartbreak
Don't Give Up On Us
U Want Me 2
Bring On The Wonder
Laws of Illusion releases today and it is definitely a Summer must-have!  I'm looking forward to enjoying it while hanging out on the deck this Summer!  Of course you can pick up the cd at most retail stores, on Amazon, and on iTunes (the deluxe version offers videos, in addition to the album).
Not only has McLachlan returned to the music spotlight, but the release of Laws of Illusion also marks her return to Lilith Fair! The all women touring festival has been a fan favorite for years and I can only imagine that fans will very excited to see the fair founder return to the main stage this year!  Other Lilith Fair 2010 artists include Sheryl Crow, Sugarland, Kelly Clarkson, Jennifer Knapp, Norah Jones, Mary J. Blige, Martina McBride, and The Bangles.  You can check out more artists and the tour schedule at LilithFair.com.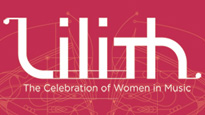 So go check out Laws of Illusion, you're going to love it!  And then check out the line-up for the Lilith Fair concert near you.  And I'm totally available if you need a concert-going partner!  Really!  Call me!
Thanks to One2One Network for providing me with Laws of Illusion so I could do this review! While complimentary product was received, all opinions stated in this article are mine alone.  Seriously, how can you not love Sarah McLachlan?