Did everyone have a fabulous weekend?  We did!  That's why I'm a little late posting these winners {blush, blush}.  So, without further ado, here are the winners for the Tooth Fairy dvd giveaway…
Tooth Fairy
Starring the adorable Dwayne Johnson (aka The Rock), Tooth Fairy is a great family film that you are going to love!  Set in Michigan (yay Michigan!) and rated PG, this film has everything from comedy to adventure to an amazing story about parenting and believing in oneself. {read my full review here}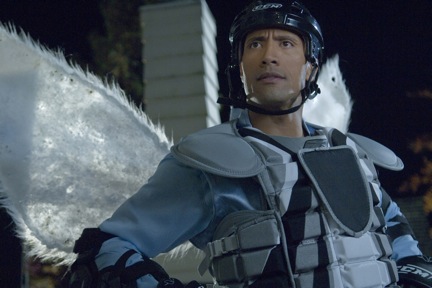 Winners: Jennifer and Amanda
Winners, you should have an email waiting in your inbox from me about claiming your prize.  Please be sure to respond to that email within 72 hours.
Oh, I also thought I would share with you the consensus on how much the "tooth fairy" is paying these days.  The majority are receiving $1 per tooth, with a little more money or a special gift for the first tooth!  I must say, you guys have made me feel so much better because I had heard of people tooth fairies paying out $5 per tooth!  I started adding up the number of teeth to be lost in this house and…well, I'm glad $1 seems to be the going rate!
I love the idea of doing a special present for the first tooth (thanks Amanda) and giving gold coins (thanks Connie)!  Such great ideas.
However, I think my absolute favorite comment was from Jennifer who said:
Well thanks to mom hanging on to teeth and one of the kids finding them… they stopped believing in the tooth fairy long ago. Why did I hang on to the teeth anyway? No idea. LOL!