We love Fall in our house! Love it!!! The slightly cooler weather, the changing leaves, back-to-school excitement, apple picking, and Halloween! YAY Halloween!!!  And there are only 45 days left until that costume filled, candy filled night!
My girls start talking about Halloween months and months before the actual day.  What costume will they wear…how much candy will they get?  It's pretty exciting stuff.  This year the girls have decided to both dress like TinkerBell.  Surprise, surprise.
Thankfully we already have a Tinkerbell costume that fits Abbi (passed down from a friend) but we still needed to find a Tinkerbell costume for Zoe.  Here's the catch though — even though they end up wearing the costumes all year long for dress up times, I still don't want to spend a ton of money on a costume.  But I want it to be good quality so that it actually lasts through a few months of post-Halloween wear.  Since I'm not very creative or crafty with a sewing machine, a shopping we will go!
Is anyone else completely amazed at how expensive store-bought costumes can be? It's no wonder my mom opted for the homemade "put together whatever you find around the house" kind of costumes! Four kids in store-bought costumes each year? Yikes!
This year we opted to check out CostumeSupercenter.com!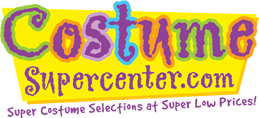 I was really amazed at the variety of Halloween Costumes they offered for adults, kids, and toddlers/infants.  And I was even more amazed at how reasonable the prices were! In just Tinkerbell costumes alone they offer 10 different costumes!  Everything from toddlers to adults.  If mommy didn't have this ever-growing bump on my abdomen, I could even join my girls in their Tinkerbell love!  Maybe next year….
I was very happy to find this Tinkerbell Toddler Costume for Zoe! What I love about this costume in particular is that it is lightweight, making it comfortable to wear with or without extra layers underneath (in case of a chilly night), and it is bright, making my little fairy easy to see as sun starts to set.  It also comes with cute little wings, meaning one less thing for me to buy! And, being a good quality costume, we'll get many more 'wears' out of it yet this year!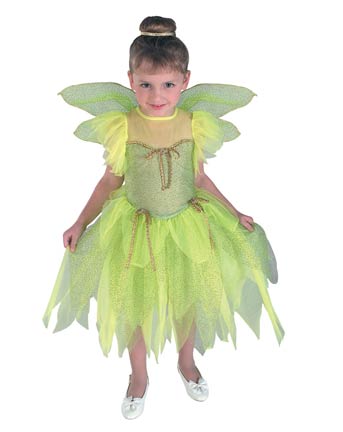 I can't wait to share pictures of my little fairies with you but right now I'm keeping that costume hidden.  Otherwise she will be wanting to wear it every day for the next 45 days!
So, what are you little ones (or big ones) dressing up as for Halloween? Are you store-bought costume family or a homemade costume family?
If you're interested in checking out CostumeSupercenter.com and their huge selection of costumes, you can get an extra 20% off right now! Check out their website for details.
*I did receive a complimentary costume from CostumeSupercenter.com in hopes that I would share with you my experiences with their product. All opinions here are my own and not influenced by the company or representatives.