With all of this back-to-school excitement buzzing on blogs, Twitter, and Facebook, this weeks DVD is perfect for family movie night!
Diary of a Wimpy Kid
Based on the best-selling illustrated novel by Jeff Kinney, Diary of a Wimpy Kid follows pre-teen Greg Heffley (Zachary Gordon) as he embarks on his first year of middle school.  Disregarding his older brother's advice of "don't talk to anyone, don't look at anyone, don't do anything", Heffley sets the goal of launching himself to the top of the "popularity" scale.  But, in order to move from bottom to top, he must navigate his way through bullies, extracurricular activities & sports, lunchtime banishment of the cafeteria floor, and a very disgusting piece of moldy cheese that, if touched, is sure to end any chances of popularity!  Throughout all of this, Heffley, at the urging of his mom, keeps a diary journal that chronicles his year.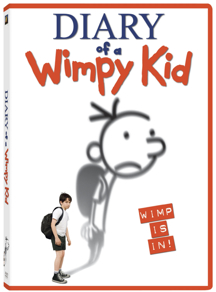 Diary of a Wimpy Kid is absolutely hilarious! I'm sure it's partially due to my love for middle schoolers (I worked with middle schoolers the years before I had children of my own), but the storyline itself is great!!! The circumstances…the situations…the interactions…they are perfectly middle school.  The quest for popularity.  The quest to just "fit-in".  It all seems so trivial now, being years and years removed, but all of it was SO important during those years!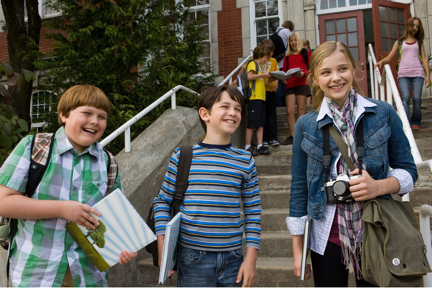 If you have kids in their middle school years or even in high school or you just want a good laugh, you are going to love Diary of a Wimpy Kid!  Available on Blu-ray and DVD from Twentieth Century Fox Home Entertainment, Diary of a Wimpy Kid is rated PG.  You can check out more about the books at DiaryofaWimpyKid.com and more about the movie at DiaryofaWimpyKidMovie.com.  I would highly suggest you check out both sites because you can create your own Wimpy You.  Here's mine: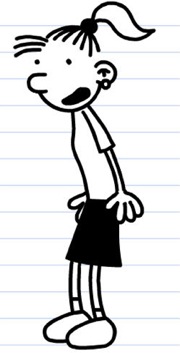 Oh, and for those of you who already love Diary of a Wimpy Kid or those of you who are going to fall in love with it, I recently saw that there is a sequel in the works — Diary of a Wimpy Kid 2: Rodrick Rules!
Win it!
I am giving away TWO copies of Diary of a Wimpy Kid on dvd starring Zachary Gordon, Robert Capron, Rachael Harris, and Steve Zahn! To enter, simply leave me a comment below sharing one of your memories from Middle School!
You can earn one extra entry by doing any or all of the following:
Subscribe to Stacey says…
Follow me on Twitter
Tweet about this contest and/or Post about it on Facebook (you can do this once daily, each)
"You can win one of TWO copies of "Diary of a Wimpy Kid" on dvd from @Stacey_Says: http://bit.ly/Wimpydvd"
Leave me a new comment each time you do one of the "extra entries"!
Giveaway Details:
The TWO (2) winners will be randomly selected from the comments posted by Friday, September 24.  All entries will be verified and must include an email address where I can contact you if you should win.  This giveaway is open to US residents only. You can read more about Giveaway Policies here.
*Disclaimer: I did receive a complimentary copy of "Diary of a Wimpy Kid" on dvd from Bender/Impact so I could give you an accurate and personal review.  However, receiving complimentary product in no way affects my opinions stated here.