Fall marks the return of a lot of things — school, cooler weather, apple crisp, and good tv! Usually there are at least one or two new Fall shows that I'm excited to see, but this year I'm left feeling a little disappointed. I haven't seen anything that has me super excited this Fall…but I am excited about the return of some of my favorite shows.
I'm excited for a little reality tv (Survivor, Dancing With The Stars, Biggest Loser), Brothers & Sisters, and my guilty pleasure of Desperate Housewives!  The difference this year is that I'm really excited for the return of Glee!  I was a little late to jump on the Glee last year but quickly fell in love and am anticipating it's return for Season 2 on Tuesday!  Seriously, how can you not love that Sue Sylvester?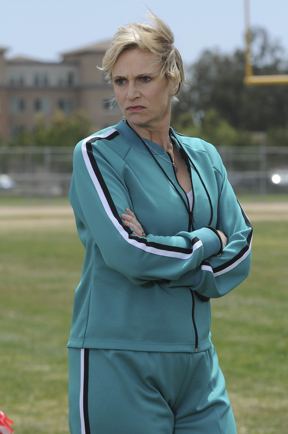 The problem?  My husband is a super-late comer on the Glee bandwagon and has only caught an episode or two this summer when they replayed Season 1.  So, before we can start watching Season 2 together, he needs to do a Glee marathon weekend.  Thankfully we have DVR so I can record Season 2 for him and THANKFULLY we just received Glee: The Complete First Season
dvd set!
This 7 disc set not only includes every episode from Season 1, but they have also included two hours of amazing extras — interviews, behind the scenes looks (including a Behind the Scenes look at the Madonna Episode), more music, and even a Glee Sing-Along Karaoke!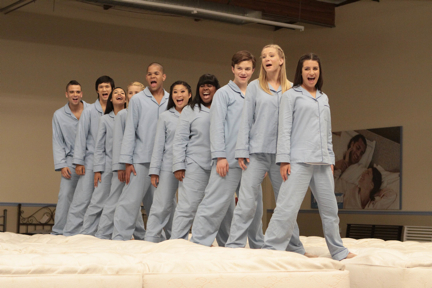 If you haven't seen the first season of Glee, now is the time to pick up Glee: The Complete First Season and join in on the fun!  Why is it that I love watching Glee?  So many reasons!  Yes, they deal with a variety of interesting topics on the show (homosexuality, body image, teen pregnancy, parents), but I think that's what makes it so great.  There is always something you can identify with.  The ultimate theme is about finding yourself, finding comfort in who you are.  And, of course, the awesome musical numbers help!
Win It!
I am so excited to be giving away one copy of Glee: The Complete First Season!  To enter, simply leave a comment telling me your favorite episode from the first season of Glee OR, if you haven't seen Glee yet, just tell me that!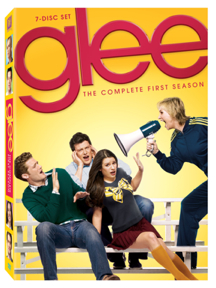 You can earn one extra entry by doing any or all of the following:
Subscribe to Stacey says…
Follow me on Twitter
Tweet about this contest and/or Post about it on Facebook (you can do this once daily, each)
"You can win "Glee: The Complete First Season" on dvd from @Stacey_Says: http://bit.ly/GleeGiveaway"
Leave me a new comment each time you do one of the "extra entries"!
Giveaway Details:
The winner will be randomly selected from the comments posted by Friday, September 24.  All entries will be verified and must include an email address where I can contact you if you should win.  This giveaway is open to US residents only. You can read more about Giveaway Policies here.
*Disclaimer: I did receive a complimentary copy of "Glee: The Complete First Season" on dvd from Bender/Impact so I could give you an accurate and personal review.  However, receiving complimentary product in no way affects my opinions stated here.