Do you realize that Christmas is just two months away? Two months!  I won't even ask the question of if you're ready for it because, well, I'm certainly not!  As much as I love the Christmas season, I'm strictly a one-holiday-at-a-time kind of girl!  No talk of turkey until the Halloween candy has been collected and no singing Christmas carols until the last slice of pumpkin pie has been eaten!
That being said, I do have one exception to my rule — Christmas cards!
I feel like it takes me FOR-EVER to decide on a Christmas card each year.  Which means that I'm usually ordering them right at the deadline and sending them out just days before Christmas (if I make the Christmas deadline at all).  I really do try to get an early jump on the whole card thing each year but, well, you know how life goes!
Knowing that Christmas is just around the corner, I'm turning to my favorite site to see what this year's card might be — Shutterfly!  I go to Shutterfly each year for our Christmas card because I love the selection and quality they offer.  And, for a personalized photo card, they have some of the best prices out there.
So here are my front runners so far:
I really like this one and am tempted to do a family picture on it but, being pregnant, I'm not sure I want my big ol' belly on our Christmas card.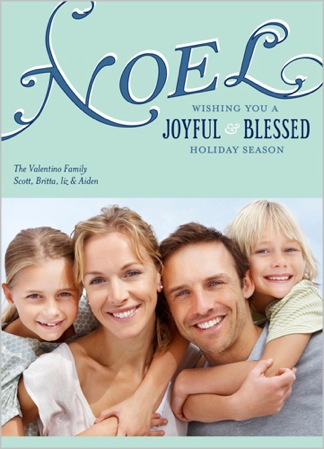 I like these next two cards with a fun picture of Abbi and Zoe together.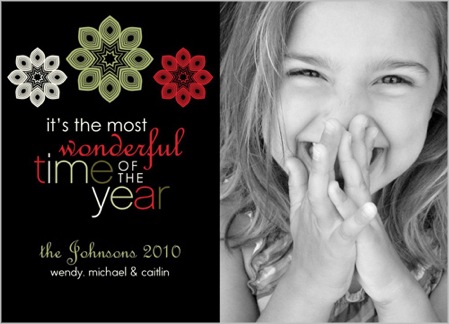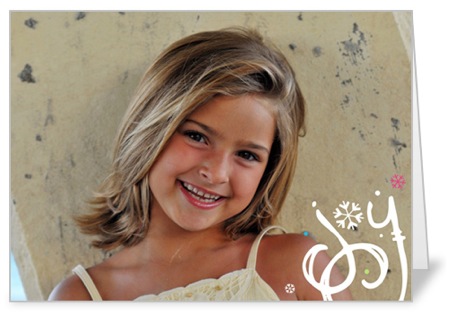 And this last one is probably my favorite of the four.  The thought would be to have a picture of Abbi on the top, Zoe in the middle, and a picture of baby boy's ultrasound on the bottom.  I just really like the message ("Every Good Gift") coupled with these three amazing gifts that we've been given as a family.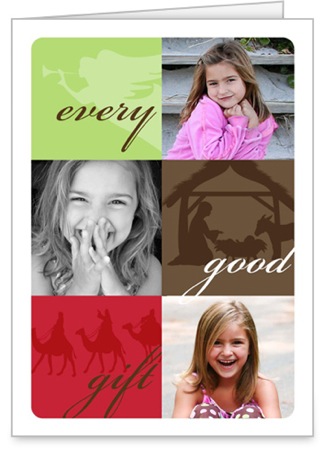 So, what do you think?  Are any of those jumping out to you?  Yeah, I'll probably keep looking around the Shutterfly holiday photo cards once I decide on the potential photos I want to use.  It seems that the photos I use usually end up influencing the overall card design.  See, this is why I need to start going through this in October!
What does your family do for holiday cards?  Are you a Christmas card sender or do you like to do a post-holiday card or letter?  And when do you start getting your holiday cards ready?
Do you want 50 free holiday cards from Shutterfly? Click here to go to Shutterfly for information on how you can get 50 free cards this holiday season, and make sure to select Clever 1000 as the referral source.
This post is part of a series sponsored by Shutterfly. I was selected for this sponsorship by the Clever Girls Collective, which endorses Blog With Integrity, as I do.