Congrats Katie for winning the "Family Flick Night" giveaway!
I can confidently say that I will not be partaking in the Black Friday madness! For so many reasons. I've done it before. I've stood in lines.  I've scored some good deals.  Missed out on others.  But this year I'm 6 months pregnant.  I'm pretty sure it would be considered a suicide mission to shop Black Friday in your third trimester.  And, I really don't have anything that we need or just can't live without.  So, no shopping for me.
Now, that doesn't mean that I'm going to be a Black Friday hermit!  Instead, this year, I think we'll venture out to the movie theater — which could be considered a suicide mission as well!
My girls have been not-so-patiently waiting for Disney's Tangled to hit theaters.  They sit glued to the tv each and every time the preview is on and for each commercial advertising one of the many Tangled-themed toys hitting store shelves this holiday season.  And, truth be told, I'm excited to see it as well!
I'm even more excited about seeing this film because we'll be seeing it for free!  Yes, FREE!!!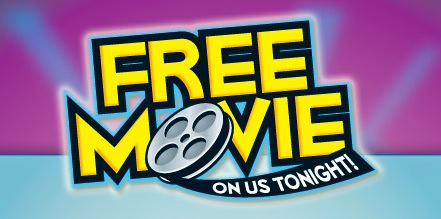 Right now you can score free movie tickets when you purchase two specially marked packages of Big G cereals! Really?  Does it get any better than cereal and free movies?  Yes, it does!  It seems that special deals like this usually involve cereals that I just don't enjoy eating (no names need to be mentioned), but with this deal I actually get to enjoy some of my favorite cereals, including Honey Nut Cheerios, Cinnamon Toast Crunch, Lucky Charms, Trix, and Reese's Puffs!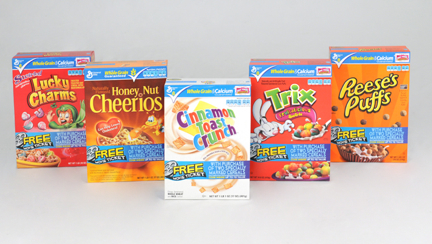 Here's the deal:  After purchasing two participating cereals, simply visit generalmills.com/moviecash to enter the code found inside each box and print your free Movie Cash certificate.  Each certificate is good for one admission up to a $12 value at participating theaters (you find participating theaters here). For my local West Michigan readers you'll be happy to know that Celebration! Cinemas is on the list!!!
Honestly, this is one of my favorite deals!  Being pregnant I tend to eat a lot of cereal.  Breakfast, dinner, bedtime snack.  Oh, and my kids like cereal too!  So, we get to eat the cereals we love and then enjoy free movies!  With so many great films hitting theaters this Holiday season, who couldn't use some free movie tickets!!!  On my must-see movie list are Tangled (of course), Burlesque, and The Chronicles of Narnia: The Voyage of the Dawn Treader.  I'm sure my husband has a few films on his list, too.  Which means we might need to stock up on more Lucky Charms!
The very best part about Movie Cash from General Mills is that there are no limitations! So many movie discounts or coupons are exclude new releases.  The Movie Cash certificates can be used at any showing of any movie at participating theaters!
Win it…
I'm giving away one "Family Flick Night" gift pack from Big G Cereal Movie Cash!
Enter…
To enter, simply leave me a comment on this post telling me what your favorite cereal is or what movie you'd like to see with your Movie Cash.
You can earn one extra entry by doing any or all of the following:
Subscribe to Stacey says…
Follow me on Twitter
Tweet and/or Post on Facebook about this contest.  Be sure to leave me a link to your updates or tweets in a comment below.  (You can do this once daily, each) — "I want to go to the movies for free with Big G Cereal Movie Cash from @Stacey_Says: http://bit.ly/MovieCash"
Leave me a new comment each time you do one of the "extra entries"!
Giveaway Details…
The winner will be randomly selected from the comments posted by Friday, December 3.  All entries will be verified and must include an email address where I can contact you if you should win.  This giveaway is open to US residents only. You can read more about Giveaway Policies here.
*You should know…I received a Big G Cereal Movie Cash gift pack as a part of this post through MyBlogSpark.  General Mills is also providing the "Family Flick Night" gift pack for the winner of this giveaway. All opinions stated here are my own.