The music buzz this week has definitely been the world of Country Music with the Country Music Awards taking place this past Wednesday in Nashville. So, it only seems appropriate that my Friday Favorite this week is Norah Jones' latest album …Featuring!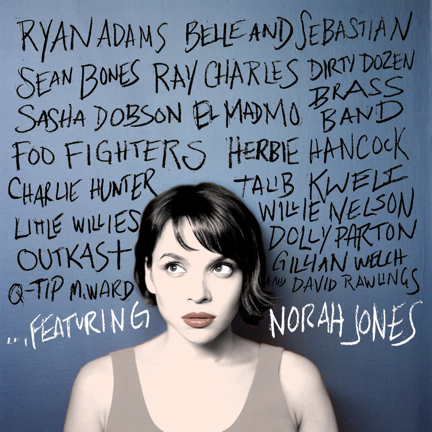 Ok, so I wouldn't necessarily classify Norah Jones as Country Music (I think she's officially categorized as pop contemporary or easy listening) but she has teamed up with some of the country music "greats" on Featuring… — Willie Nelson and Dolly Parton. But that's not why I'm loving this album. Well, it's not the only reason at least. …Featuring also, umm, features cameos, collaborations, and duets with other fabulous artists like OutKast, Foo Fighters, and Ray Charles.
This 18 song album certainly shows Norah's amazing musical versatility as she enters the worlds of jazz, country, hip-hop, and rock!
I was so excited to see some of my favorite songs on her latest album release, including Baby It's Cold Outside, Creepin' In, and Blue Bayou. I absolutely love Norah Jones' voice and musical style but am somewhat surprised at how much I am enjoying the songs on Featuring… where she's teamed up with some seemingly unlikely artists. I mean, I wouldn't have necessarily put Norah Jones and OutKast together in a studio. But it works! And it's fabulous!!!
I have been enjoying the album this week both during my "writing" time and as I travel to LA. There is just something about Norah Jones and her music that seems to relax me! And with the Holidays right on our heels, don't you think you could use a little relaxation?
So, whether you are already a Norah Jones fan or are just looking for some great new music to get you through those long winter months, I would definitely recommend …Featuring!
…Featuring will be available November 16 (just in time for those Thanksgiving travels) and can be purchased at most stores or downloaded through Amazon.com or iTunes.
…Featuring track list:

Love Me — The Little Willies
Virginia Moon — Foo Fighters featuring Norah Jones
Turn Them — Sean Bones featuring Norah Jones
Baby It's Cold Outside — Will Nelson featuring Norah Jones
Bull Rider — Norah Jones & Sasha Dobson
Ruler Of My Heart — Dirty Dozen Brass Band featuring Norah Jones
The Best Part — El Madmo
Take Off Your Cool — OutKast featuring Norah Jones
Life Is Better — Q-Tip featuring Norah Jones
Soon The New Day — Talib Kweli featuring Norah Jones
Little Lou, Prophet Jack, Ugly John — Belle & Sebastian featuring Norah Jones
Here We Go Again — Ray Charles featuring Norah Jones
Loretta — Norah Jones featuring Gillian Welch & David Rawlings
Dear John — Ryan Adams featuring Norah Jones
Creepin' In — Norah Jones featuring Dolly Parton
Court & Spark — Herbie Hancock featuring Norah Jones
More Than This — Charlie Hunter featuring Norah Jones
Blue Bayou — Norah Jones featuring M. Ward
You can also check out Norah Jones and find out more about her latest projects and appearances on Facebook and YouTube.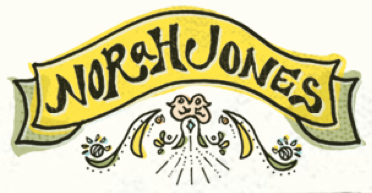 Quick note…this review is part of a campaign with One2One Network. They provided me with a complimentary copy of the album for review purposes and, by posting this review, I am eligible to win an additional gift card. All opinions stated here are my own and are not influenced by complimentary product.