A few weeks ago we went to visit my sister and her family.  They just moved to the St. Louis area this summer and this was my (and the girls') first trip to St. Louis.  Even my parents made the trip down, which made it that much more fun…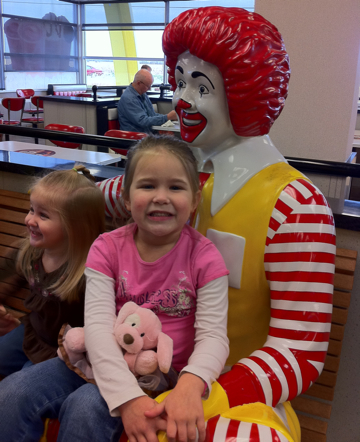 Breakfast just isn't breakfast without Ronald McDonald!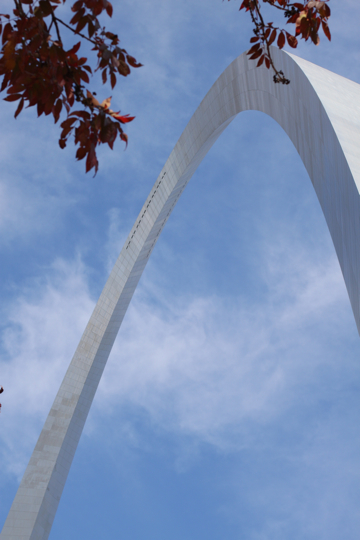 The Arch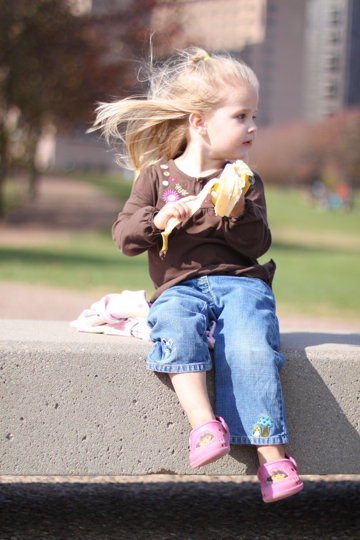 Snacks at the Arch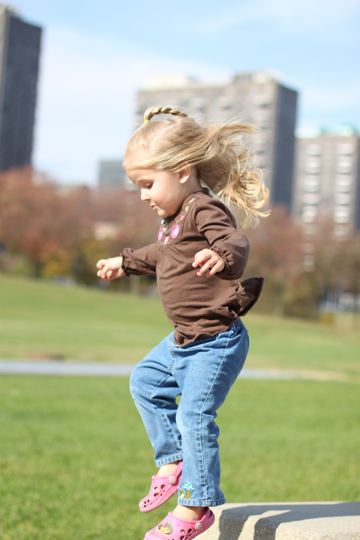 Playing at the Arch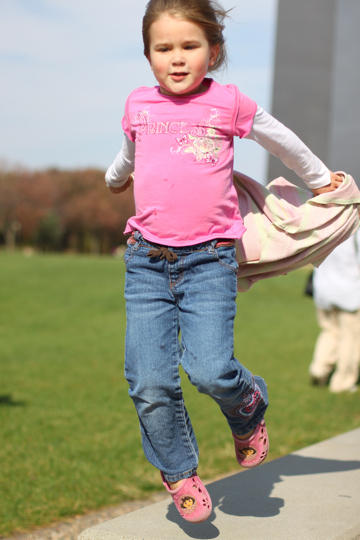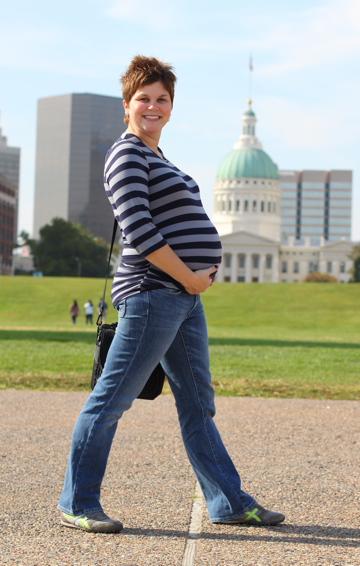 The belly shot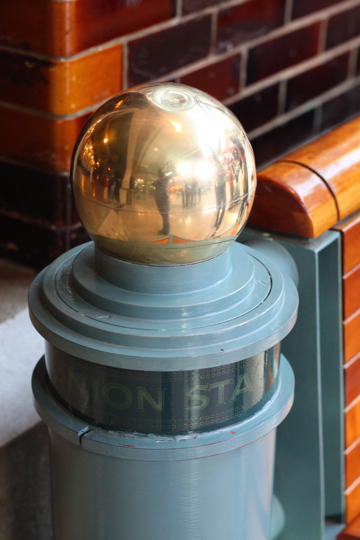 Union Station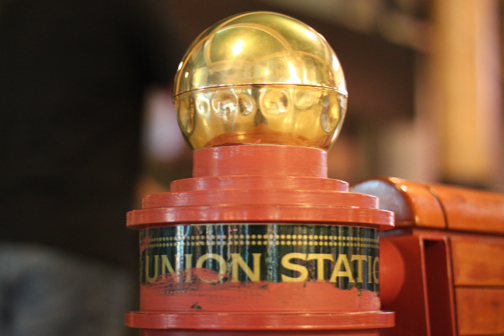 Loved the old touches at Union Station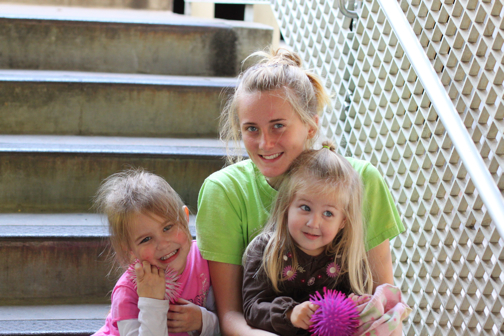 Waiting for the Metro with Cici. My girls are kind of fond of her!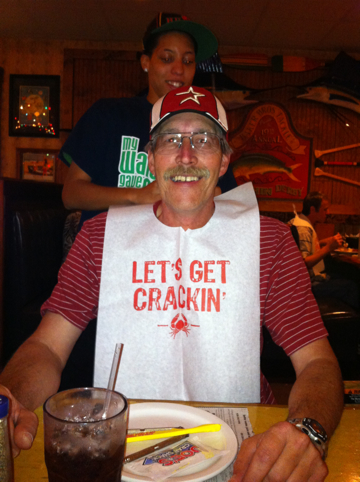 My step-dad!  After our day in St. Louis we went to Joe's Crab Shack to celebrate my nephew's birthday. The girls loved it because they got to dance around with crazy hats on their head and I loved it because my parents got to wear these snazzy bibs while eating their crab!
We had a great time in St. Louis, despite the 7 hour trip (each way).  I know there is a ton that we missed during out short trip but that means we'll just have to go back again.