I've written here before about my favorite iPhone accessory — the Credit Card Case for the iPhone 3G and the iPhone 4 from Case-Mate!  I could easily start raving about it again now and about how much I would love to just head over to Case-Mate.com and buy the purple or green case now that they are available, but I'll refrain.  Instead, I'm going to talk to you about iPads and iPad cases, since the iPad is sure to be one of the hot gifts this holiday season!
My husband has an iPad and, while I didn't necessarily want one at first, I am starting to have some iPad envy!  Who knows, maybe I wouldn't use it nearly as much as I think I would but I kind of have a bad case of gadget-envy.  And, when you tempt me with accessories for those gadgets, well, I'm putty in your hands!
Recently I had the opportunity to check out the iPad cases from my favorite case-making company, Case-Mate (you saw that one coming).  I've been so happy with my Case-Mate iPhone case so I was eager to see how the iPad cases measured up.  Case-Mate offers a variety of iPad cases to meet the needs of almost anyone — tough cases for the person on the go, colorful cases for the fashionista, leather cases for the businessman, sleek cases for the minimalist, and more.  The case I choose for my husband and his iPad was The Express iPad Vertical Nylon Flip Case (he's a minimalist).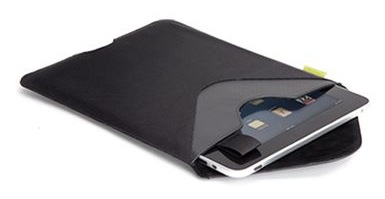 The case itself is very simple but does exactly what it's supposed to do, protect the iPad.  I love that it does not have any additional clips or clasps or fasteners.  The top simply flips closed and is held close by a magnet-fastener, making storing and removing your iPad easy, quick, and quiet (three cheers for no noisy velcro)!!!
The soft inside of the Express iPad case protects from scratches, dents and dings.  The outside, while stylish, is made of a material that repels water and dirt, keeping it looking nice as you go about your day-to-day activities.  The case has a notched out bottom allowing you convenient access to charge and sync your iPad even while your iPad is snuggly inside the Express case.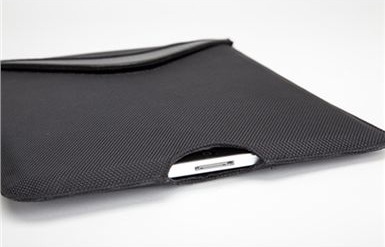 The only part that my husband isn't 100% sold on is the little carrying loop at the top of the case.  The loop tucks through a slot at on the flap of the case when you close the case, allowing you to then carry your iPad with that little loop.  First, my husband wouldn't typically cary his iPad that way.  He either carries it like a book or slips it inside his computer bag.  So, that little loop just becomes a nuisance to him.  Not a nuisance in a way that he's ready to ditch the case, just more of something he wishes just wasn't there.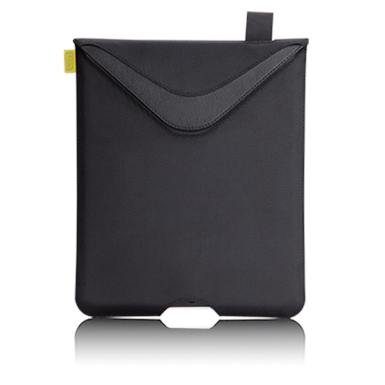 Once again we are happy with our Case-Mate experience and my husband is enjoying the newest accessory to his iPad.  We'll see how happy is though if I reclaim that case when/if I get an iPad…
If you're in the market for a case for your iPad, iPhone, BlackBerry, or other Smartphone this Holiday season, check out the many cases Case-Mate has to offer!  Oh, and you can even create your own customized case for your iPhone 4!  So many possibilities!
Now, go!  Create!  Shop!
*Disclaimer:  I was given a complimentary Express iPad case from Case-Mate so I could provide you with an accurate and personal review of their product.  All opinions stated here are my own and are not influenced by the company.