We typically don't make a big deal out of birthdays around our house.  Or at least we didn't use to.  Of course we invited friends and family over to celebrate the girls' first birthdays but the birthdays after that have typically been celebrated with just the four of us.  But 5?  Five seems like a big year in my book.  To me it is this unspoken jump from preschooler to little lady.  And I wanted to celebrate that for Abbi!
We let Abbi choose what she wanted to do for her birthday this year.  Without hesitation she said she wanted to go to Craig's Cruisers!  So, we invited a few friends and family to join us on the Saturday after Abbi's birthday.  Well, let me back up!  First, the actual day of Abbi's birthday, we did her annual birthday measurement and then she got to celebrate with her classmates at school with these little treats: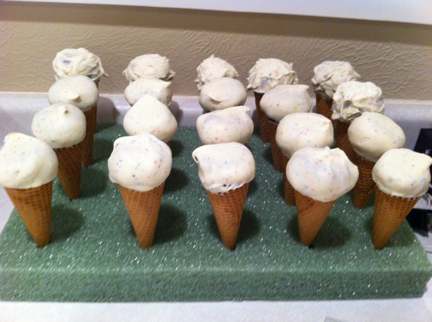 They are ice cream cake pops (yes, cake inside the ice cream cone and then dipped in chocolate).  You can check them out over at Bakerella.com.
That afternoon Abbi received a special surprise as flowers were delivered to our door for her from daddy!  Flowers fit for a princess, as they were decorated with glitter and stars and a bow!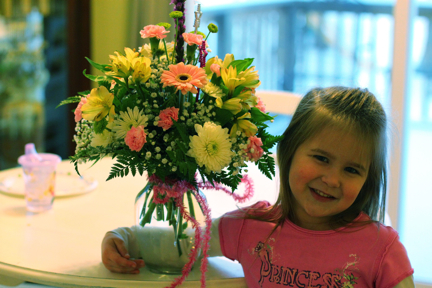 Later that night we went out to dinner at Denny's (Abbi's choice) just the four of us and then opened gifts at home.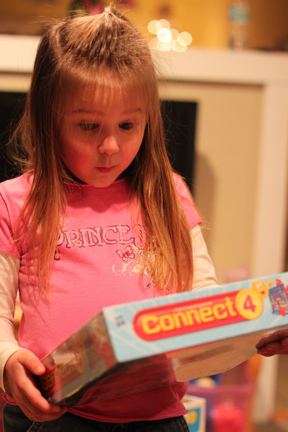 Finally, after a long wait for this little five year old, Saturday came and we were able to go to Craig's Cruisers!  Abbi had so much fun playing with her cousins and friends — playing games, eating pizza, eating cupcakes, and opening presents!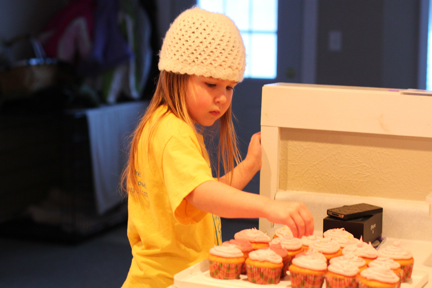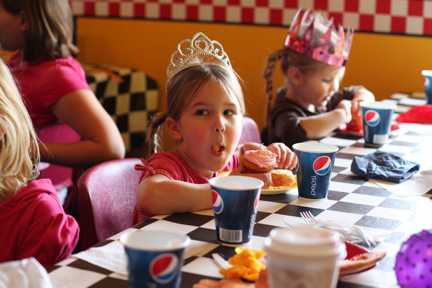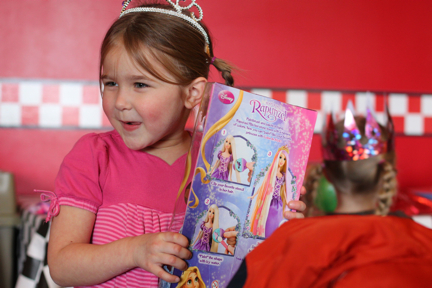 And truth be told, I had just as much fun watching her enjoy her party!  The absolute best part about the whole day was watching as Abbi let her little sister open one of her gifts and then shared that gift (a mermaid Barbie) with her sister.  No complaints.  No "but Mom, it's mine!"  She happily let her sister cling to the Barbie as if it were her own.  That's what I meant by the transition from preschooler to little lady.  She knew how much it meant to her sister to be included and she did that!  On her special day she made her sister feel special!
Will we do big celebrations for the birthdays to follow?  I don't know.  Neither Tim nor I had birthday parties as kids so we might just live vicariously through our kids and their birthday parties.  Then again, we do love doing special things with just our family, too.  I guess we'll see when Zoe's 3rd birthday comes around in April!