When I woke up Saturday morning and saw how the snow was steadily coming down, my heart sank! Typically I would welcome a snowed-in Saturday with the family, but not this Saturday.  Just not this Saturday!  This particular Saturday was a day I had been planning for.  This particular Saturday was my Baby Shower benefiting Teen Moms!
Let me take just a quick minute and rewind back to this fall.  At the beginning of October I had read about this contest at iVillage.com called The Ultimate Baby Shower.  On a whim I submitted my 100 word essay (easier said than done when you're a wordy blogger) and a photo depicting this pregnancy and, to my extreme surprise, I actually won!  This is the photo I submitted (with the help of my girls and husband):
The main prize in the contest was a baby shower.  I actually got to throw myself a baby shower.  Hmmm.  A baby shower?  But this is my third pregnancy and throwing myself a baby shower seemed kind of silly.  So, wheels turning, I decided that this was a great opportunity for me to give back and I specifically wanted to give back to Teen Moms!
Teen Moms (or Teen Parents) is a program through Youth for Christ that works with pregnant and parenting teens in a variety of ways, with the purpose meeting the emotional, social, spiritual, and physical needs of these girls and their babies.  You can read more about the program at YFC.net/teenparents.
So, with my overall plan in place and Teen Moms on board, I started inviting friends and family and explaining that this wasn't going to be a "typical baby shower".  I was overwhelmed by the response!  Not only did so many of these fabulous ladies want to come and were excited about the idea of a Benefit Baby Shower, but I actually had women who couldn't make it to the shower but still wanted to donate items to the shower!  My friend Christine even sent me a box of donated items from Chicago! I also had a local store contact me asking if they could help!  Thank you to Mom and Baby Again for your generous donations!!!
Finally the day of the shower arrived and, despite the crazy amounts of snow we were getting, I was ready.  I just hoped that the snow wasn't going to keep all my guests from coming.  Thankfully, not only are these ladies amazingly generous and fabulous, but they are brave and don't let a little snow stop them!  All of my guests showed up and showed up with armloads of diapers and wipes and gifts to donate to Teen Moms!!!
We spent the afternoon catching up, eating some yummy lunch and cookies, and then listened as Jody, National Director of Teen Parents, shared the heart of Teen Parents.
Afterwards I lighted up the mood (things can get a little somber when you're talking about babies having babies) with some fabulous giveaways thanks to some equally fabulous sponsors!!!
Moms In Tow, a local program providing moms and expectant parents with a variety of social and educational events and unbelievable discounts, donated TWO year long memberships to be raffled away!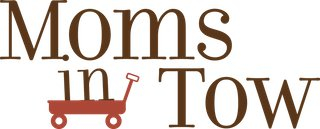 The UPS Store. It's no secret how much I truly love The UPS Store!  I shared with you about our awesome experience this December with The UPS Store as we shipped our Operation Christmas Child box.  This time was just as wonderful!  I'll be sharing more about the experience in a post this upcoming week.  The UPS Store also provided me with FIVE $25 gift cards to give away to some of my shower guests so they could experience the awesomeness of The UPS Store!

I'm so happy with how the shower and day turned out! I'm continually astounded at the heart and generosity of others — The women who gave up their Saturday afternoon and braved the snowy roads to come! The women who couldn't make it to the shower but still delivered donations to me!  Mom and Baby Again who sought me out to make a donation!  Moms In Tow and The UPS Store who generously provided me with some great gift certificates so I could bless these women who were being blessings to the Teen Moms program!
And, once again, a HUGE thank you to iVillage for picking me.  For blessing me.  For allowing me to bless others. Without that contest and the contest sponsors, none of this would have been possible.  So thank you to Enfamil, Pampers, Peg Perego, Netflix, Aden & Anias, Timi & Leslie, Dr. Weil, Medela, Mobywrap, Baby Bjorn, Mobi, Tatamia, Fisher-Price, and others.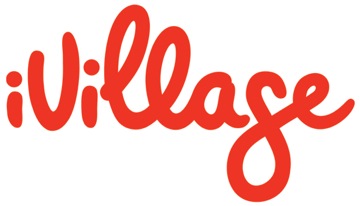 If you're interested in learning more about the Teen Parents/Teen Moms program or would like to see if your area has a program, please visit YFC.net/teenparents.
You should know…I was compensated as a brand ambassador for The UPS Store to share information about The UPS Store with the guests at my Benefit Baby Shower.  I was not compensated by any other company or organization mentioned in this post.  All opinions stated here are my own!