One of the hardest parts about "wearing your baby", especially in the summer, is staying comfortable and keeping you and your baby from getting too warm.  But the summer months are when I tend to use our baby carriers the most because we're out and about at the park or on walks.
The Belle Baby Carriers have quickly become one of my favorite baby carriers! Their simple, comfortable design makes carrying baby in those warmer months so much more appealing!  Actually, the Belle Baby Carrier is a great option for the colder months as well because that minimalistic design fits well over your warm winter sweaters or under those winter coats! Yup, loving them even more now!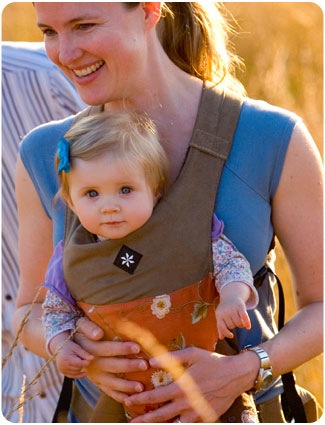 Don't let the streamlined design fool you though!  The Belle Baby Carriers use the highest quality of straps and clasps, making the carrier comfortable to wear and keeps the weight of baby evenly distributed over your hips rather than pulling on your shoulders.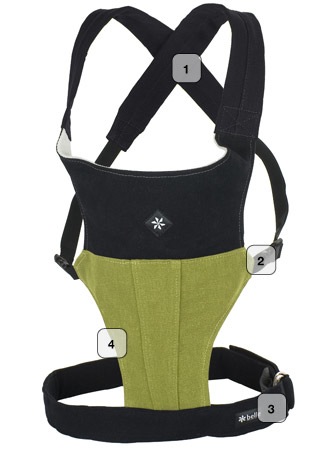 The Belle Baby Carries come in a variety of color and fabric choices, including organic cotton and hemp fabric blends.  Each carrier is hand or machine washable…yay for those inevitable baby spit-ups!  And, each Belle Baby Carrier comes with a detachable Head Support, which is a perfect addition for those older newborns or if you're anticipating that baby might be falling asleep while in the carrier.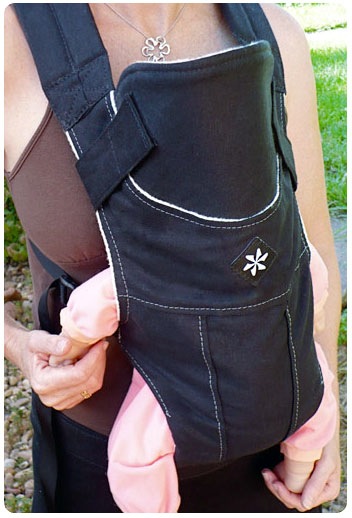 Belle Baby Carriers range from $79 to $119.95 and can be purchased online at BelleBabyCarriers.com, in various retail shops around the country,  or at stores like Target and Babies "R" Us.  You can also follow them on Facebook and on Twitter.
Don't forget to enter the other great giveaways in the "Ready for Baby" Virtual Baby Shower!!! A complete list of giveaway links can be found (and will constantly be added) on the right sidebar and on the Virtual Baby Shower main page!
*You should know…I received a complimentary product from Belle Baby Carrier to help provide you with an accurate and personal review of their products. All opinions stated here are my own and are not affected by compensation or complimentary products.
Photos courtesy of Belle Baby Carrier.