I've mentioned a time or two or ten here how much I feel like a first time mom when it comes to this baby.  Partly because this is our first boy and I know that brings some different hurdles…keep that thing covered at all times during diaper changing! But also because things have changed quite a bit since having my first baby five years ago and even just in the last 2.5 years since having Zoe.
One of those changes has been in the world of diapering!  When I had Abbi five years ago, cloth diapering was still pretty much the pieces of cloth with pins and the little plastic covers to stop leaks.  No thanks! I loved the idea of cloth diapering but was really not willing to put in that much work!  Today?  Cloth diapers are often just as easy as disposable diapers!
First let me introduce you to EcoBuns who has really opened my eyes when it comes to cloth diapering! EcoBuns is an "natural parenting boutique specializing in cloth diapering education and sales"!  And that is the perfect description for them!!! They can be found both online at EcoBuns.com and at their store front location in Holland, MI.  Their website is a wealth of knowledge when it comes to cloth diapering, how to get started with cloth diapers, or what types of cloth diapers to even use (yes, there are different types of cloth diapers!).  They also offer resources on babywearing and breastfeeding!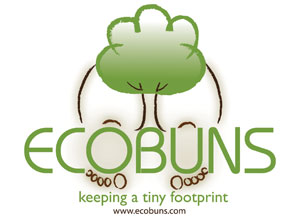 If you're lucky enough to live in the West Michigan area then you must stop by their shop!  They offer everything from all of your cloth diapering needs to nursing products to natural baby care items.  They also offer cloth diapering classes if you're interested in getting started, are trying cloth diapers but need some help, or are just looking to connect with other cloth diapering mamas!!!
I was amazed at all the information I've learned about cloth diapering from EcoBuns! Did you know that cloth diapering is better on the family budget?  And who doesn't need that these days???  Yes, the initial investment is higher when it comes to cloth diapering but over the diapering life of your baby and toddler you can save nearly $1500 by choosing cloth!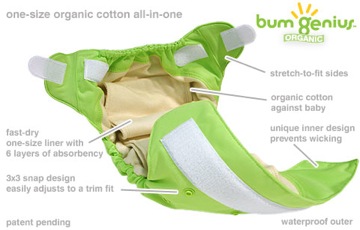 And cloth diapering isn't nearly the pain in the butt (sorry for the pun) as it used to be!  You can even get disposable liners for your trips away from home!  Cloth diapers also come in a variety of cute designs, for those cute little baby bottoms, and, of course, they are undoubtedly better for the environment.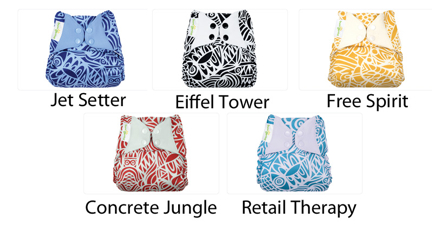 If you're cloth diapering your little one or looking to in the future, check out EcoBuns for not only your cloth diapering supplies but for some great information and resources!
Win it…
One winner will receive a $15 Gift Card to EcoBuns! You can use the gift card in their shop or online!
Enter…
To enter, simply visit EcoBuns.com and take a look around at their shop.  Then, come back here and leave me a comment telling me something that caught your eye!
You can earn one extra entry by doing any or all of the following:
Subscribe to Stacey says… or "join this site" with Google Friend Connect (on the sidebar)
Follow @Stacey_Says on Twitter
"Like" StaceySays.com on Facebook
Tweet and/or Post on Facebook about this contest.  Be sure to leave me a link to your updates or tweets in a comment below.  (You can do this once daily, each)
"I want to win a $15 gift card from EcoBuns with @Stacey_Says "Ready for Baby" Virtual Baby Shower: http://bit.ly/EcoBuns"
"Like" EcoBuns on Facebook
Follow EcoBuns on Twitter
Leave me a new comment each time you do one of the "extra entries"!
Giveaway Details…
The winner will be randomly selected from the comments posted by Wednesday, February 9.  All entries will be verified and must include an email address where I can contact you if you should win.  This giveaway is open to US shipping addresses. You can read more about Giveaway Policies here.
Don't forget to enter the other great giveaways in the "Ready for Baby" Virtual Baby Shower!!! A complete list of giveaway links can be found (and will constantly be added) on the right sidebar and on the Virtual Baby Shower main page!
*You should know…I received a complimentary product from EcoBuns to help provide you with an accurate and personal review of their products. All opinions stated here are my own and are not affected by compensation or complimentary products.
Photos courtesy of EcoBuns.