If you're a mom on the go or this is your second (or third or fourth) baby, one of the "must-haves" on your list should be a baby carrier!  And, depending on your lifestyle, needs, comfort, and age of your baby, there's pretty much something for everybody — slings, wraps, carriers, full framed backpacks, and on and on!
As babywearing becomes more and more popular and ideal, so grows the list of carriers available!  But one of my favorite carriers is the ERGObaby Carrier!  ERGObaby is a family owned company and the ERGObaby Carrier was was originally designed out of a personal need when the owner and designer had her son in 2001.  Since then, each ERGObaby Carrier has been created to meet the needs of both parent and baby!
ERGObaby offers carriers in a wide variety of designs and fabrics. The Performance Carriers are great for the outdoor family, while the Organic ERGObaby Carrier offers an option made from 100% organic cotton twill with 100% organic cotton sateen lining and hood.  And their fabric color and design options are absolutely lovely!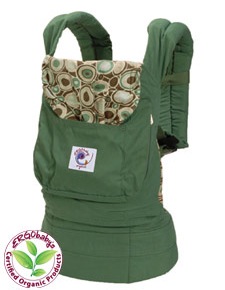 My favorite feature of the ERGObaby carriers is how comfortable they are for mom (or dad) and baby! The ERGObaby carriers hold baby close to mom or dad but in a comfortable and safe position.  The baby is positioned in such a way that it eliminates compression on the baby's spine and hips and the baby's weight is distributed evenly over the parent's shoulders and hips, allowing for a comfortable carrying experience for mom and dad!  And baby can be carried on the front, back, or hip!!!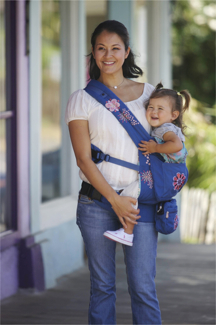 ERGObaby has also paid close attention to accessories!  Two of my favorite accessories are the Infant Insert and the Doll Carrier!  The Infant Insert is the greatest thing ever!!!  It allows you to actually use your carrier with your newborn! Most carriers are not safe with newborns but, with the ERGObaby Infant Insert you can carefully and comfortably carry your newborn in your ERGObaby carrier!  LOVE IT!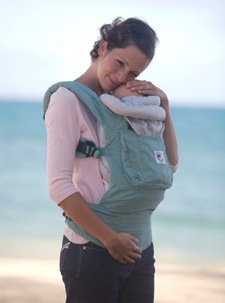 Also, as the mom of two little girls who love to help and love to be doing whatever mom is doing….the Doll Carrier is amazing!  It is an ERGObaby carrier that is small enough to fit on your little helper while he or she carries around their dolls!  Go ahead…AWE!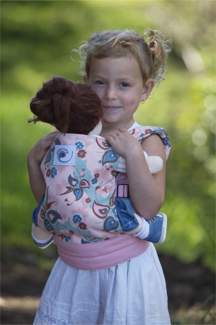 I really can't say enough good things about the ERGObaby carriers.  You just can't go wrong with one of these carriers!
Win it…
One winner will receive a baby carrier of their choice from ERGO Baby Carriers! (value $105-$135)
Enter…
To enter, simply visit ERGOBabyCarrier.com and take a look around at all of the baby carriers they offer.  Then, come back here and leave me a comment telling me which carrier you'd like to win!
You can earn one extra entry by doing any or all of the following:
Subscribe to Stacey says…
Follow @Stacey_Says on Twitter
"Like" StaceySays.com on Facebook
Tweet and/or Post on Facebook about this contest.  Be sure to leave me a link to your updates or tweets in a comment below.  (You can do this once daily, each)
"I want to win an @ERGObaby carrier with @Stacey_Says' "Ready for Baby" Virtual Baby Shower: http://bit.ly/ERGObabycarriers"
Follow @ERGObaby on Twitter
"Like" ERGO baby on Facebook
Leave me a new comment each time you do one of the "extra entries"!
Giveaway Details…
The winner will be randomly selected from the comments posted by Wednesday, February 9.  All entries will be verified and must include an email address where I can contact you if you should win.  This giveaway is open to US shipping addresses. You can read more about Giveaway Policies here.
Don't forget to enter the other great giveaways in the "Ready for Baby" Virtual Baby Shower!!! A complete list of giveaway links can be found (and will constantly be added) on the right sidebar and on the Virtual Baby Shower main page!
*You should know…I received a complimentary carrier from ERGO Baby Carriers to help provide you with an accurate and personal review of their products. All opinions stated here are my own and are not affected by compensation or complimentary products.
Photos courtesy of ERGO Baby Carriers.