Wow!  The last day of the Virtual Baby Shower.  I hope you had as much fun reading about all these great products as I had writing about them!!!  Remember, you still have until Wednesday, February 9 to enter all the giveaways.  You can see them all on the Virtual Baby Shower page.
So, let's get to this last giveaway!
Five years ago, when I had our first baby, blogs were not nearly as popular as they are today. At least there weren't nearly as many!  When I had a question or concern, whether during the pregnancy or after Abbi was born, there were some sites to turn to on the internet but I did most of my "learning" through books.  I know!  Actual books.  I turned pages and read as Abbi slept or rocked peacefully in her swing.  The first pregnancy book I read was "What to Expect When You're Expecting".  My OB's office gave me a copy at my first appointment and I immediately started reading it.  The catch with that particular book is that, even though there is a ton of great information in that book, it terrifies the crap out of a first-time/expecting mom!  The first four chapters or so discusses everything that you could do to possibly screw this child/pregnancy up.  Important stuff? Yes, but maybe start the book off a little uplifting??
Anyhow, in the following five years I found other books that I really enjoyed and found useful.  Here are a few:
The Birth Book: Everything You Need to Know to Have a Safe and Satisfying Birth by William Sears, M.D., and Martha Sears, R.N. — This is a big book but it is full of great information as you prepare for birth and the arrival of baby.
The Baby Book: Everything You Need to Know About Your Baby from Birth to Age Two by William Sears, M.D., and Martha Sears, R.N. — This was a great guide for those first few years with baby.  It breaks things down by topic and then by stages, which I found particularly helpful.  I also enjoyed the personal perspectives and stories that were included in the book.  (FYI – Dr. and Mrs. Sears have more books available on the topics of pregnancy, breastfeeding, and children.)
Ina May's Guide to Childbirth by Ina May Gaskin — a great resource on natural childbirth! I'd like to pick up her Guide to Breastfeeding as well!
The Thinking Woman's Guide to a Better Birth by Henci Goer  — another great child birth resource that discusses the reality and truth behind many of the test and procedures involved with pregnancy, birth, and newborns.  A great book to read if you're really interested in educating yourself!
Husband Coached Childbirth by Robert A. Bradley — A step-by-step guide through pregnancy, the stages of labor, and the actual birth focusing on the Bradley Method.  I'm actually working my way through this book for the first time right now (thanks to Donielle) but it is an easy read and very interesting!
Healthy Sleep Habits, Happy Child by Marc Weissbluth — This is probably one of my favorite books on childrearing.  The book talks about how important it is for your baby or child to get the right amount of sleep and how a lot of those common childhood problems can be centered around not getting enough sleep!  I can't rave enough about how much I enjoyed this book and how much I learned from this particular book!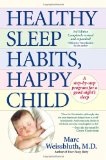 Belly Laughs: The Naked Truth about Pregnancy and Childbirth and Baby Laughs: The Naked Truth About the First Year of Mommyhood both by Jenny McCarthy — First, I think Jenny McCarthy is really hilarious.  Both of these books were a welcomed change to the typical baby and birthing books.  They are just a funny, real, blunt look at life during pregnancy, childbirth, and babyhood.  Sometimes you just need a good dose of humor and honestly during all of this!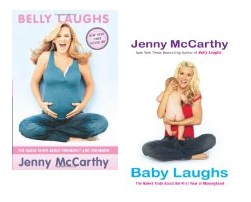 Those are a few of my favorites or at least the ones I can remember right now!  Of course nowadays you can get a lot of this information (whether humor or facts) from many of the great blogs around.  But, even with as many of the blogs as I read, I still enjoy cracking open a book!  You can also view my list at http://babyli.st/pregnancy-books.
Books are also a great idea for baby shower gifts or even when you find out a friend is having her second or third baby!
Win it…
One lucky winner will receive a $25 gift card to Amazon.com.
Enter…
To enter, simply tell me what book you found helpful post-baby or what you'd like to buy if you won (doesn't have to be baby related).
You can earn one extra entry by doing any or all of the following:
Subscribe to Stacey says… or "join this site" with Google Friend Connect (on the sidebar)
Follow @Stacey_Says on Twitter
"Like" StaceySays.com on Facebook
Tweet and/or Post on Facebook about this contest.  Be sure to leave me a link to your updates or tweets in a comment below.  (You can do this once daily, each)
"I want to win a $25 gift card to Amazon.com from @Stacey_Says "Ready for Baby" Virtual Baby Shower: http://bit.ly/VBSAmazon"
Leave me a new comment each time you do one of the "extra entries"!
Giveaway Details…
The winner will be randomly selected from the comments posted by Wednesday, February 9.  All entries will be verified and must include an email address where I can contact you if you should win.  This giveaway is open to US shipping addresses. You can read more about Giveaway Policies here.
Don't forget to enter the other great giveaways in the "Ready for Baby" Virtual Baby Shower!!! A complete list of giveaway links can be found (and will constantly be added) on the right sidebar and on the Virtual Baby Shower main page!
*You should know…I did not receive any compensation from Amazon.com for this giveaway or post.  I'm providing the Amazon.com gift card for this giveaway all on my own.