From the minute we find out we are pregnant, our number one goal is to keep that little baby safe.  We take our prenatal vitamins, make countless trips to the OB, and take precautions not to slip and fall on the ice (seems I failed at that one this time).  We make choices when it comes to our labor and delivery, choices that seem best for us and our baby.  And then we take that baby home.
From that point on our focus becomes on what our littles put in their body — breastmilk vs. formula, jarred baby food vs. organic/homemade baby food, gluten, high fructose corn syrup — it never ends.  But have you ever thought about the stuff you're putting ON your child's body?  The lotions?  Baby wash? Shampoo? Did you know that you're baby's skin is his largest and most delicate organ?  And yet, from birth, we are lathering up that precious skin with products chalked full of synthetic chemicals.  Thankfully, just like with all the other parenting decisions, we have options!
The ecoSTORE USA is an amazing eco-friendly and affordable option for parents who are looking to replace those traditional (chemical filled) baby care products with something greener, safer, and healthier for baby!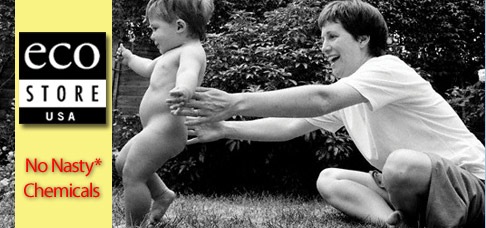 The baby care line from ecoSTORE USA uses only the best plant-based ingredients and essential oils, making the products safe on baby's skin and for baby's health. The great thing about the ecoSTORE baby products is that they still do their job!  They keep baby clean and smelling nice!!!
I was first introduced to the ecoSTORE baby products when I received the Baby Sleepytime Bath as a gift from a friend.  I loved it!  Now I am excited to be using more ecoSTORE baby products with baby boy, including the Baby Nappy Balm, a non-greasy baby balm that works great for diaper rash and cradle cap!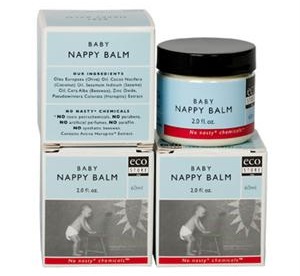 The ecoSTORE USA doesn't only offer baby care products.  They offer eco-friendly personal care items (great for mom's skin!), pet care products, and household cleaning items.  I love their All Purpose Cleaner and their Laundry Liquid.  Again, not only are they great for the environment and the health of your family, but they are amazingly affordable!
One of the best parts about ecoSTORE USA products is that I can purchase them right at our local Meijer! Yes, you can order them online too, but I'm a bit of a procrastinator and usually wait to purchase stuff when I've run out.  Thus ending up a in a trip to Meijer.  I love that I have these healthier options right at my local grocery store!!!
If you're interested in learning more about green cleaning and personal care products, head over to ecoSTOREUSA.com.  They offer a ton of helpful information and are even a part of the Healthy Child Healthy World initiative!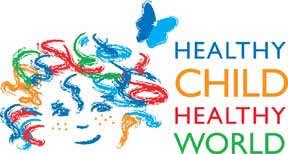 A Wake-Up Story from Healthy Child Healthy World on Vimeo.
Win it…
One winner will receive a baby care gift pack from the ecoStore, which includes Baby Shampoo, Baby Body Wash, Baby Moisturizer, and Baby Nappy Balm (a $48 value)!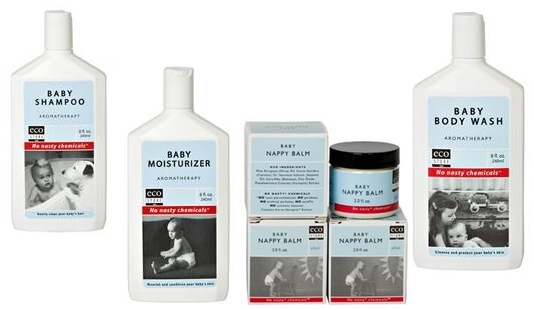 Enter…
To enter, simply visit EcostoreUSA.com and take a look around their site.  Then, come back here and leave me a comment telling me a product you'd like to try from Ecostore or something you've learned about Ecostore!
You can earn one extra entry by doing any or all of the following:
Subscribe to Stacey says… or "join this site" with Google Friend Connect (on the sidebar)
Follow @Stacey_Says on Twitter
"Like" StaceySays.com on Facebook
Tweet and/or Post on Facebook about this contest.  Be sure to leave me a link to your updates or tweets in a comment below.  (You can do this once daily, each)
"I want to win a baby care package from @ecostoreUSA & @Stacey_Says "Ready for Baby" Virtual Baby Shower: http://bit.ly/Ecostore"
"Like" ecoSTORE USA on Facebook
Follow @ecostoreUSA on Twitter
Leave me a new comment each time you do one of the "extra entries"!
Giveaway Details…
The winner will be randomly selected from the comments posted by Wednesday, February 9.  All entries will be verified and must include an email address where I can contact you if you should win.  This giveaway is open to US shipping addresses. You can read more about Giveaway Policies here.
Don't forget to enter the other great giveaways in the "Ready for Baby" Virtual Baby Shower!!! A complete list of giveaway links can be found (and will constantly be added) on the right sidebar and on the Virtual Baby Shower main page!
*You should know…I received a complimentary product from ecoSTORE USA to help provide you with an accurate and personal review of their products. All opinions stated here are my own and are not affected by compensation or complimentary products.
Photos courtesy of ecoSTORE USA.