Have you ever wondered where the story or myth of the stork delivering babies came from? It seems like an odd little thing — a big white bird delivering babies. It seems there are a few different versions of how this little legend came about. One popular tale stems from the notion that the souls of unborn children live in watery areas such as marshes. Since storks inhabit watery areas (marshes), it was believed that they fetch the babies' souls while in the marshes and deliver them to their parents.
While I'm pretty certain that babies aren't actually delivered by stork (speaking from recent experience here), I have come into contact with a bit of a modern day stork…The UPS Store!

I've told you before how I love shipping through The UPS Store. While I visit our local post office nearly every day to pick up mail, I will still head across town to our local The UPS Store when shipping packages. The lines are shorter, due to the speed and efficiency of the employees, and the employees at our local The UPS Store are so amazingly friendly!
After closing all of the giveaways with the "Ready for Baby" Virtual Baby Shower (wasn't that a fun event!), I had quite a few boxes to ship to winners. So, I loaded up the boxes and my two little helpers and we made our way to The UPS Store.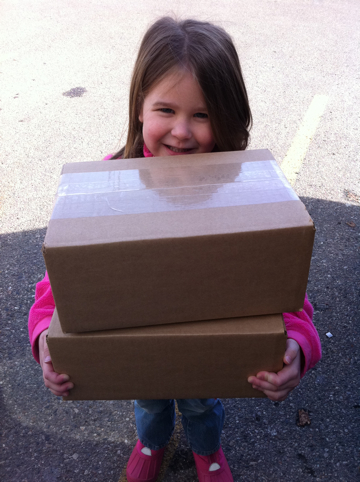 What I really appreciate about The UPS Store is that, when you bring in your packages, they go through all of your different shipping options. How quickly do you want the package to get to it's destination? Do you need insurance on the package? Would you like to track the packages progress? And how much do you want to spend to ship that package? Your answers to these questions will help determine which shipping method works best for you and the employees at The UPS Store are there to help you figure all that out!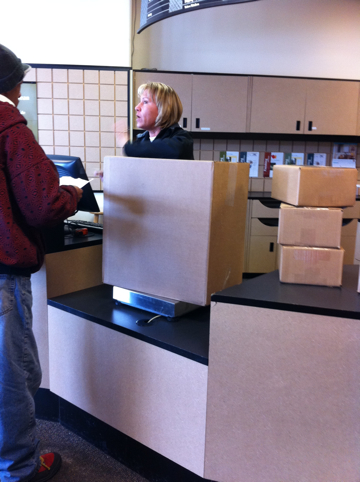 Being 9+ months pregnant at the time and an arm load of prizes to ship, I would have not gone anywhere else to do my shipping. We were in and out so quickly that I even had time to head next door to get the girls' hair cut!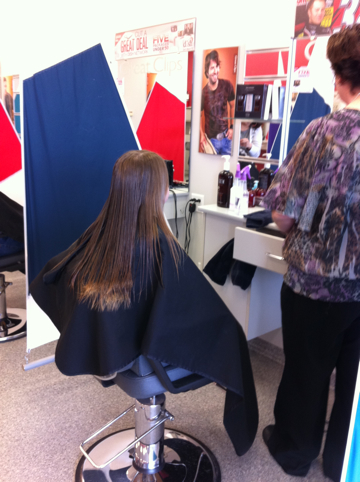 Now that I'm home with our newborn I'm sure I'll be making as few trips out of the house as possible. We are still knee deep I cold and flu season and we don't need that in our house! So, for my next shipping venture I plan to take full advantage of The UPS Store's in-home pick-up shipping! You can arrange everything right at ups.com! This is a new mom's shipping dream come true!!!
It has been a lot of fun to hear back from some of those Virtual Baby Shower winners and how excited they were when those packages showed up at their door. Kind of like a modern day stork…just in a brown truck!
You can see more about my experience shipping at The UPS Store by checking out my story on Whrrl.
Win it…
The UPS Store wants to help make your shipping experience amazing so they have given me SIX gift cards to The UPS Store, each worth $25, to give away here!
Enter…
To enter, simply tell me if you typically ship packages through The UPS Store.
You can earn one extra entry by doing any or all of the following:
Subscribe to Stacey says…
Follow @Stacey_Says on Twitter
Tweet and/or Post on Facebook about this contest. Be sure to leave me a link to your updates or tweets in a comment below. (You can do this once daily, each)
"I want to win a $25 gift card from The UPS Store and @Stacey_Says! #lovinlogistics http://bit.ly/UPSStork"
"Like" The UPS Store on Facebook
Follow The UPS Store on Twitter (@theupsstore_pr)
Leave me a new comment each time you do one of the "extra entries"!
Giveaway Details…
The 6 winners will be randomly selected from the comments posted by Friday, March 4. All entries will be verified and must include an email address where I can contact you if you should win. This giveaway is open to US and Canadian shipping addresses. You can read more about Giveaway Policies here.
*You should know…I am writing this post in part as a The UPS Store Brand Ambassador and in conjunction with the #lovinglogistics campaign at Collective Bias. All opinions stated here are my own and are not affected by compensation.