It's been just over a week now since Talon was born and five days since we officially brought him home.  In the past five days I realized something — It's amazing how much my brain did not have to actually function while I was at the hospital!
While at the hospital the nurses kept track of everything — how long he had slept for at a time, when he was last fed, and how many wet and dirty diapers he had.  Now, being at home, I have to do that.  Sounds easy, I know.  But I'm sleep deprived.  Very sleep deprived.  Even the simplest of tasks take twice as much effort these days.
Knowing that my brain would be functioning on it's lowest level after the baby was here, I was excited when I heard about Similac's new iPhone app, Similac Baby Journal.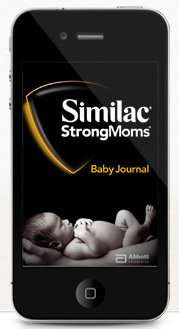 The Similac Baby Journal allows you to enter in your baby's information and then easily track all of those things the nurses were doing such a good job of following at the hospital. Whether you are breastfeeding, bottle feeding, or both, you can time how long and/or how much baby nursed/ate.  If you are nursing, you can even time how long baby fed on each side.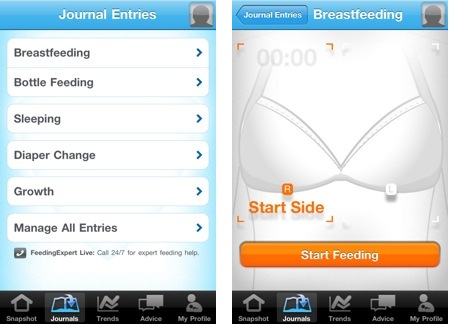 When tracking diaper changes you can select whether baby was wet, dirty, or both and you can even indicate a few more details about those dirty diapers (eww!).  The app also tracks how long baby slept for (yeah, that's kind of a depressing number right now since I feel like he never sleeps!) and baby's growth as you visit the pediatrician and they check his weight, length, and head circumference.  Oh, and you don't need to keep your iPhone or the app active while timing feedings or sleeping.  Just simply start the timer and walk away until it's time to hit stop, when you open the app again.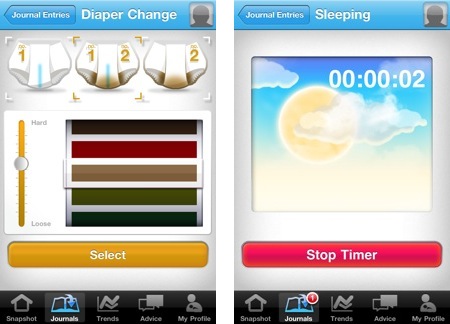 Once you start tracking all that information then you can select the "trends" tab to see how baby is doing in each area. Why is this so important? For a few reasons.  You want to make sure that baby is getting enough to eat, which is indicated through those wet and dirty diapers, and you're pediatrician will be wanting to hear about those numbers at each of your appointments.
Of course you can always keep track of those numbers with a simple pad of paper and pencil but, let's be honest, that pad of paper becomes quiet a nuisance, at least it does for me.  I don't always nurse or change diapers in the same place every time.  Some times I'm in the nursery, sometimes I'm in the living room, and then there's always those times we're not at home.  The nice thing about the Similac Baby Journal is that it is on my iPhone and my iPhone is rarely out of my site.  Everything gets logged into one place and I can easily pull up all those numbers while at my pediatrician's office.  You can even email those numbers to your pediatrician!!!
The Similac Baby Journal also offers some great Tips and Advice, which are very helpful if you have questions about feeding, sleeping, etc.  And let's face it, whether you're a new mom or veteran, we all have questions!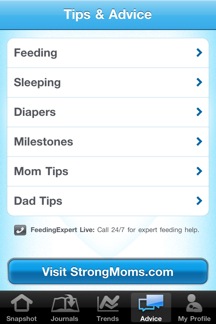 The only thing I wish the Similac Baby Journal had was a way to track "miscellaneous" things.  For instance, because of my C-section I was taking a pain medication to help while healing.  It would be nice to also use the app to keep track of when I took that medication last and when I need to take it again.
The Similac Baby Journal is a free download for your iPhone or iPod Touch from the iTunes store.
You should know…I am writing this post in part of a campaign with Collective Bias, a Similac partner.  I was compensated for my time but compensation has no bearing on my opinions stated here.