Somehow, when I blinked, Zoe went from being a baby to a clumsy little toddler. Then I blinked again and am now looking at a spunky little lady! Tim put it best…she is a girl with a zest for life!
Earlier this month Zoe turned three years old! Three! She was so excited to turn three because "three" meant she could go to school! She is beyond excited to go to pre-school just like her big sister did!
Here is how Zoe celebrated her birthday:
First we let her choose where she wanted to go for dinner.  She chose Crazy Horse (yum!) so she could have macaroni & cheese and sweet potatoes.  She decided to try the lemon as well and loved it. Weird kid!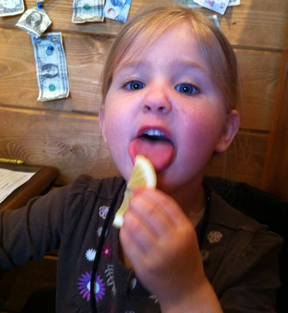 Then she opened presents at home!
The next morning we did her birthday measurement.  She measured in at 39 inches tall! That's four inches taller than last year and she's measuring taller than Abbi at this age.
>
And she got flowers from daddy!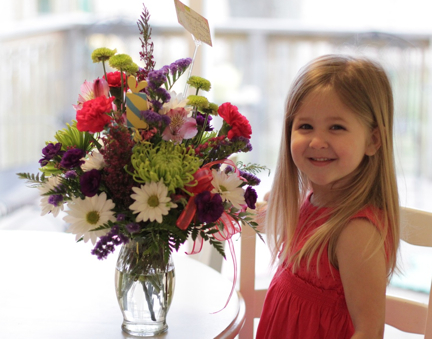 To finish off her birthday celebration we took the kids to see "Rio"! They thought it was really cute and we even got to see some real birds in the theater lobby after the movie.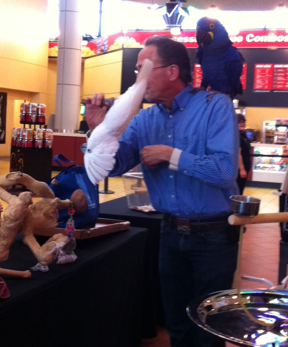 After it was all said and done, I think Zoe had a great third birthday!
Happy Birthday, Zoe!  You are such a blessing to our family.  You certainly keep us entertained with your hunger for life.  Thank you for filling our life with laughter! We love you Zoe Grace!