Welcome to the first week of my 14 Weeks of Summer series.  From now until Labor Day I will be sharing with you weekly tips and ideas on how to beat the I'm bored plague of Summer!
First up…Festivals!
Everyone loves a good festival!  Food.  Music.  Food.  Parades.  Crafts.  Food. Interesting People.  Did I mention food?
Whether you are looking for something huge and nationally known or a small town one day fair, there are festivals across West Michigan that will appeal to almost anyone. Most festivals and fairs will have events for almost any age group, making them appealing for those with or without kids.  I mean, really, who doesn't want to see the world's largest rat? (Thank you Allegan County fair for that one!)
Here is a list of some West Michigan (and a few not-so West Michigan) festivals this summer:
Maranda's Park Parties – While these are not technically festivals, they are a great yearly even put on by Maranda of Wood TV 8.   Visit MarandaTV.com for dates and locations. The party in Holland is on July 14!
Festival of the Arts – Grand Rapids (June 3 – 5)
All performances and activities are FREE!
Lilac Festival – Mackinac Island (June 10 – 19)
While it is quite a hike from West Michigan, the Lilac Festival is beautiful!  Grab your significant other, find a B & B, and enjoy some of the Island's beauty while the lilacs are in full bloom!
Hudsonville Art In the Park – Hudsonville (June 12)
Free and fun for kids!
Spring Lake Heritage Festival – Spring Lake (June 14 – 18)
The Wednesday night Family Fun Night looks especially fun!
South Haven Harborfest – South Haven (June 16 – 19)
West Michigan Chalk Art Festival – Byron Center (June 17 – 18)
All Chalk.  All Day!
City of Walker Festival – Walker (June 18)
Muskegon Summer Celebration – Muskegon (June 30 – July 9)
Featuring bands/artists like Michelle Branch, Goo Goo Dolls, Pop Evil, Skillet, and Charlie Daniels Band.
National Cherry Festival – Travers City (July 2 – 9)
A nationally known festival with a small town feel! I love Traverse City, so any excuse to be there is fine by me!
Freedom Festival – Ludington (July 3 – 4)
National Baby Food Festival – Fremont (July 20 – 23)
Ionia Free Fair – Ionia (July 21 – 30)
Ottawa County Fair – Holland (July 25 – 30)
Muskegon County Fair – Muskegon (July 25 – 30)
Byron Days Festival – Byron Center (July 29 – 31)
Lumberjack Festival – Farwell (July 29 – 31)
They had me at Greased Pig Contest!
Grand Haven Coast Guard Festival – Grand Haven (July 29 – Aug 7)
Lots of great events, including a Kids Day!
Nautical City Festival – Rogers City (August 2 – 7)
Had to give a little plug for the hometown festival here!
National Blueberry Festival – South Haven (August 11 – 14)
Abbi loves blueberries so I'm sure we'll be there!
Now that you've picked which festivals you're hoping to check out this summer, I'll be sharing some tips for surviving those festivals with kids tomorrow!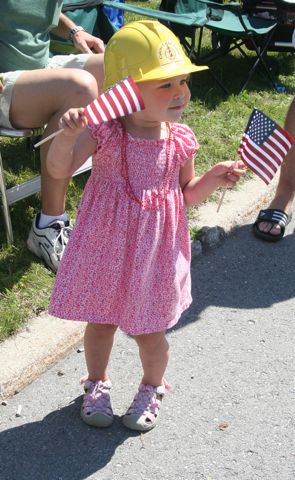 Are you hitting any festivals this summer (or have already hit a festival)?  I'd love to hear about it! And, if you know of a festival that I forgot, let me know and I'll add it to the list!
This post is linked up with Natural Living Moms West Michigan Link Up. Check it out!