This weekend is Gleek Retreat. A conference that Jodi and I started in the early months of 2010. It feels so weird to think about all that has changed for both of us in the last year! It is because of those changes that we sold the business/conference this past year.
I know the conference is in capable hands and I'm excited to see some of the fabulous ladies who came last year but it still feels odd to think that in a few days I will be attending the Gleek Retreat conference as an attendee, not as the organizer.
Regardless of how weird it may all feel, I'm happy to know that I'll be going through it all with my favorite co-conspirator, co-dreamer, and conference planning guru friend!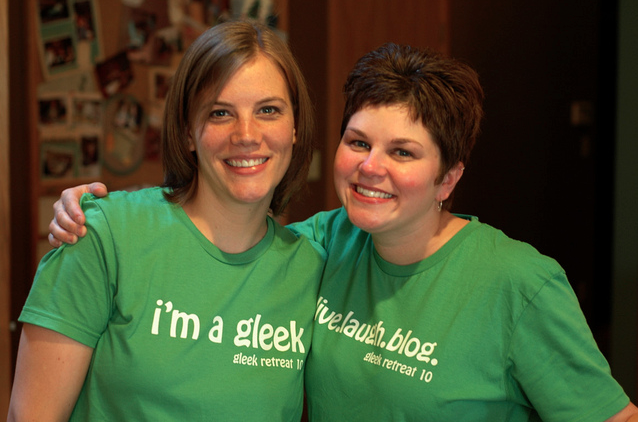 *photo credit: Heather N.