I'm pretty sure she had to stop and smell every tulip when we went downtown on Mother's Day. And that's a lot of tulips! But it was a great reminder that it's not always about our ultimate destination….it's about all the beauty around us on the way to the destination.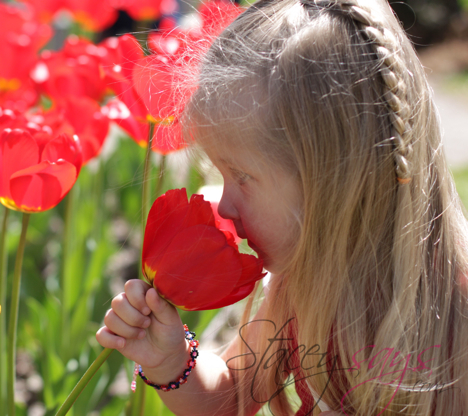 Visit more Wordless Wednesday posts and link-up yours at 5MinutesforMom.com.
Oh, and that photo was taken by my fabulously talented husband!