Congrats Staci Wykes! You're the winner of the Cars 2 prize pack!
I can't believe that almost exactly five years ago we were sitting in a theater in Alaska watching Cars with our (then) 6 month old Abbi! Since then we've watched that movie countless times and continue to love it each and every time!
Now, those lovable car characters are back with a brand new adventure in Cars 2!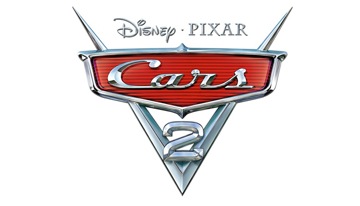 This past Saturday I had the privilege of taking Abbi, now 5, to see not only an early viewing of Cars 2 but her very first 3D movie. I knew she would love the movie itself but I wasn't sure how she would react to the 3D. But she loved it. She loved both!!!
"MOM! It's coming right off the screen! I can grab it!!!"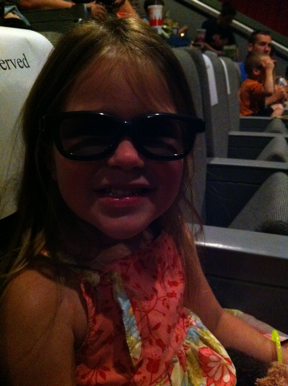 Oh, yes! This was going to be good!!!
And it was. The movie is absolutely great! Cars 2 brings back the same dashing Lightning McQueen and hilarious Mater, but, this time, it's Mater's time to shine!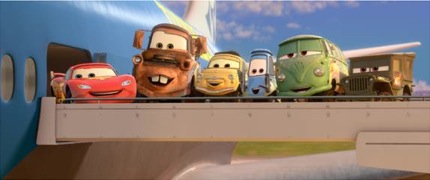 I don't want to give too much away but the film definitely amps it up with a lot more action and adventure, true to those traditional spy movies we all love, but yet with another heart warming story of friendship and learning the importance of being yourself.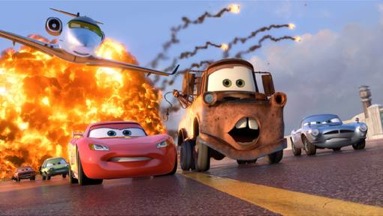 And oh how you will laugh!
You will definitely want to put this on your "must-see" list for the Summer! Grab the kids and some popcorn and escape the heat as you enjoy the hottest movie of the Summer!!! Cars 2 opens Friday, June 24 nationwide.
The Giveaway!
I know that you're little ones are going to love this movie and will want all things Cars! That's why I'm excited to be giving away a fun Cars 2 prize pack that includes a youth t-shirt, bumper stickers, temporary tattoos and a puzzle!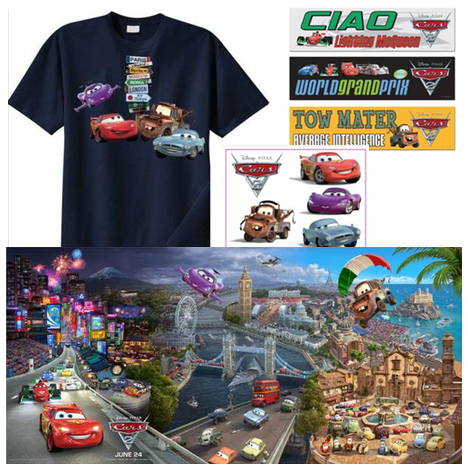 To Enter… Simply tell me who your favorite Cars character is!
You can earn extra entries by doing any or all of the following:
Subscribe to Stacey says… or "join this site" with Google Friend Connect (on the sidebar)
Follow @Stacey_Says on Twitter
"Like" StaceySays.com on Facebook
"Like" Cars on Facebook (let them know you're visiting from StaceySays.com)
Tweet and/or Post on Facebook about this contest. Be sure to leave me a link to your updates or tweets in a comment below. (You can do this once daily, each)
Leave me a new comment each time you do one of the "extra entries"!
Fine Print Details…
The winner will be randomly selected from the comments posted by Friday, July 1. All entries will be verified and must include an email address where I can contact you if you should win. T-shirt size preference will try to be met but cannot be guaranteed. You can read more about Giveaway Policies here.
You should know…I did receive complimentary tickets for me and my daughter to attend an early showing of Cars 2 from Disney as a part of this campaign. Disney is also providing the prizing for this giveaway. All opinions stated her are my own (and my daughter's).
*Images courtesy of Disney