Baseball.  It's the unofficial sport of the Summer.  Or maybe it's the official sport of the Summer.  I don't know, I just know that Baseball and Summer go hand in hand!  So, why not combat the I'm Bored plague and take the family to a game!!!
Living in West Michigan we are fortunate enough to have a few different options when it comes to watching a baseball game and they are only a few hours away!
If you don't mind driving a few hours you can head east to Detroit and catch a Tigers game.  Or you can head west, er…southwest, to Chicago and grab a White Sox or Cubs game.  Each team offers some fun family-friendly events worth checking out.  Just visit their websites and check out their upcoming promotions!
We are extra lucky here in West Michigan because we are also home to an amazing minor league baseball team: the Whitecaps!  Not only are the West Michigan Whitecaps a great ball team, but they put a lot of value on families.  Not only do they feature fireworks on Saturday night games, but Sunday is Family Day where they often have special guests, including some of your favorite PBS Kids characters!  For example, this Sunday kids can eat free (first 1000 kids 12 & under), can run the bases and get player autographs, and meet Buddy the dinosaur from Dinosaur Train! Sounds like a fabulous Father's Day to me!!!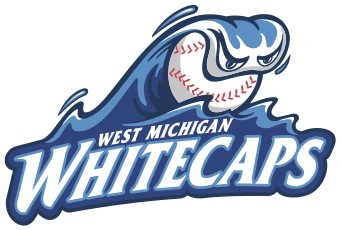 The Whitecaps also often run some really great promotions, making taking the whole family fun AND affordable! Check out the Tuesday Night Buy One/Get One ticket free deal with Kraft!  And keep your eye on TheBigBinder.com and SavvyChicSavings.com! If there's a good deal on tickets or special promotion happening, they'll tell you all about it!!!
Ok, now here's my little secret…I've never been to a Detroit Tigers game!  Yup, pretty sure I'll get kicked out Michigan for that one!  I've actually only been to a few Whitecaps games and one White Sox games (the only professional sporting event I've ever been to)!  I'm hoping to rectify this and go to either a Cubs or Tigers game this Summer!
Race away!
Not a big baseball fan? Then check out the different raceways we have around West Michigan! The Michigan International Speedway (Brooklyn, MI) has races this weekend and again in August and kids 12 and under get in free!  The Berlin Raceway (Marne, MI) offers races most Saturday nights and kids 11 and under get in free! We used to go to Saturday night races growing up and it was so much fun!  Just don't forget to bring some protection for those little ears!!!
Ideas for you…
Regardless if you live in a big city or Small Town, USA, you should be able to find some sort of sports events to attend.  If you don't have a minor or major league team or raceway near you, then grab a blanket or some chairs and head down to the local little league ball fields to catch a game!  The kids will still have fun, it's time out of the house, and it's time together as a family!
Are you a big baseball fan? Will you be hitting the stands (or lawn) this year?
This post is linked up with Natural Living Moms West Michigan Link Up. Check it out!