Thank you to Cube Dog for sponsoring this review. For more information about Cube Dog please visit the Facebook page or download it on iTunes.
This week we were given a small, but very hot taste, of the summer to come. Temps hit record highs in our area for this time of year, hitting the mid 90s. And, with no air conditioning in our house, we were definitely doing as little as possible, unless it was in an effort to keep us cool!
I especially felt bad for Jasper, our boxer, who just looks miserable in this heat. He walks, ever so slowly, around the house and yard, trying to find the coolest spots possible. Needless to say, he's not looking to play this week. And who can blame him!
So, the girls have found a new *dog* to play with this week! And I must admit, he's pretty stinkin' cute!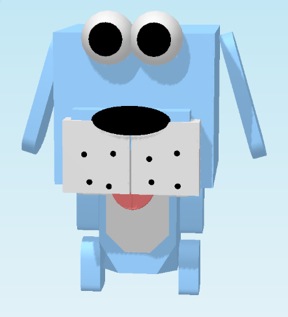 This is Cube Dog.  Cube Dog is an app available on the iPhone/iPod Touch and it's sole purpose is to have fun. And fun we had!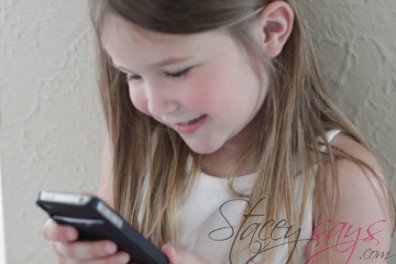 Abbi, 5, especially loves this app. We have quite a few "create a character" apps on my phone for the girls so figuring out how to use it was a breeze. In a matter of minutes she had created her new dog and was getting him to do tricks. But not just any tricks! Oh no! Her new Cube Dog, now named Dippy, is a stealthy ninja and often likes to make phone calls!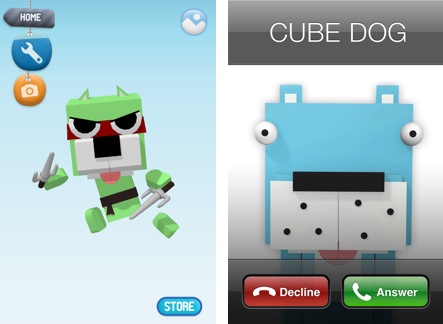 Seriously, she cracks up every time Dippy calls her.  "Mom! Dippy wants to talk to you!" hehehehe!
But why have another "create a character" app on your phone? Well, it's FREE!  Plus, this one has some fun and different features! Yes, the ninja and phone antics are pretty funny, but it is also pretty cool that the Cube Dog has 3D animation. Also, you can create three different Cube Dogs! This is a big bonus for us because then each girl (Abbi & Zoe) can create their own Cube Dog without their sister overwriting what they already created. Oh, and I get to have my own Cube Dog, too!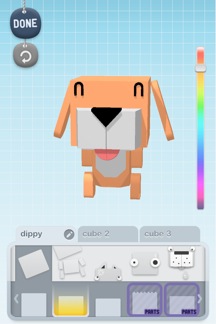 So, while Jasper is off keeping himself cool on the tile floor in the bathroom, we'll be playing with our new Cube Dogs. Umm, opps! Gotta go! Dippy is apparently calling me. Again! He's becoming more needy than our actual dog….
If you want to have your own Cube Dog, go check out the app on iTunes. You can also check them out on Facebook, where they will be running a fun contest June 13-17.
You should know…While Cube Dog provided me with the app to review, the opinions I've expressed here are solely my own and represent my honest viewpoint. Cube Dog, Clever Girls Collective and I promote Blog With Integrity.