Our last day in Columbus. And it was a sweltering 90+ degrees. Geesh, Columbus, you are killing me here! I like heat but usually when it's accompanied by a refreshing body of water. Not a campground, no breeze, and an overcrowded pool. So, in the car (and air conditioning) we go!
Tim had taken Jasper, our boxer, to the local dog park one day and the 'locals' were giving him some ideas of things we could see in the area while we were there. Hmm, not so sure about those locals or their ideas but we made it work for us!
In an effort to find Amish country, which we did not, we ended up finding and hiking through two cute little waterfall areas. The first stop, Indian Run Falls, did not allow us to get near the water, as we hiked up above with glimpses of the water down below. But we did end up at a pretty cool old cemetery. Where Zoe had to pee, of course.
After a pee and a hike back to the car, we moved on to find destination number two, Hayden Falls. With a small detour through a neighborhood by the same name (darn you Google maps), we ended up a little roadside parking lot. A few minutes later and a hike down a little path, we found this amazing little waterfall!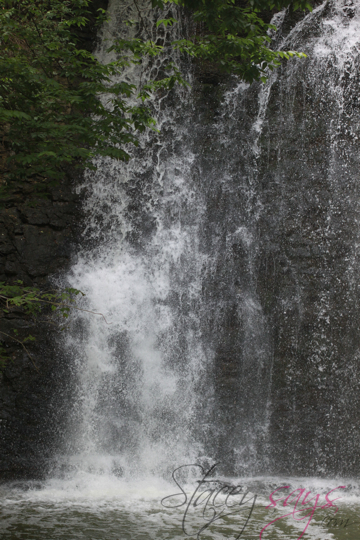 Off the shoes went and in the water they went!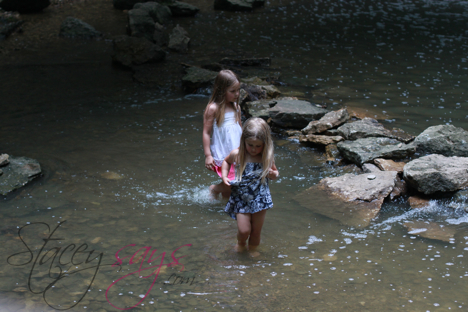 It was the perfect way to end our time in Columbus!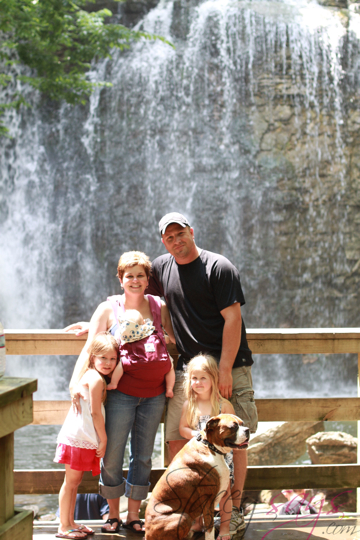 Our actual last day of our vacation was again a travel day. We broke up the long trip home by a must-do stop at Cabella's. It was Tim's first time there and I have a strange feeling that we'll be heading that way again soon.
Every moment of our vacation was great. The location. The things we did. The company! Vacationing with my parents is awesome. They are so laid back and up for anything (although I'm pretty sure they spent the next week recovering), but are totally fine with going off and doing their own thing. They don't mind our eclectic style of camping (who doesn't order pizza when camping). It's the most stress-free time. Absolutely perfect!
What about you? What is your favorite style of vacationing? Are you a scheduler or a fly-by-the-seat-of-your-pants vacationer?