I love vacationing. I do not love that post-vacation recovery. Between catching up on sleep, laundry, and emails/mail, it's no wonder that I'm just now getting around to off-loading the pictures from our Columbus trip and sorting through them! So, in an effort not to overwhelm you, I'm going to break up the posts a little!
First, to recap, earlier this month we packed up the family and our camper and headed southeast to Columbus, Ohio. And, somehow, we managed to convince my parents to meet us down there! I'm not sure they knew exactly what they were signing up for and I'm even more unsure on whether or not they'll vacation with us again. I think we tired them out!
Our first day was spent traveling. Holly hannah that is a long trip! Thankfully the girls did well and our car-hating baby slept most of the trip due to his cold and not sleeping much the week before. And, in true vacationing fashion, we tested the limits of our Tahoe's gas tank. Again. And we now have portable gas can. Again.
Easton Center
So we spent our first full day of Columbus madness exploring the area. We found ourselves at Easton Center, a delightful not-so-little outdoor shopping area. While we weren't really looking to shop, we did enjoy the Lego Store, fountains, and train display. The girls thought the trains were especially cook because it was THOMAS!!!!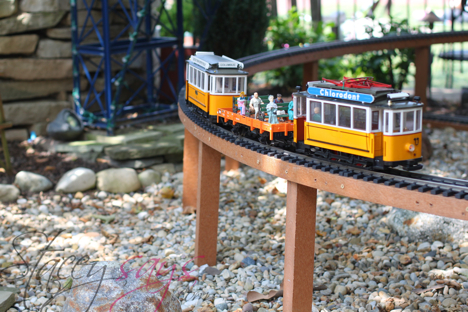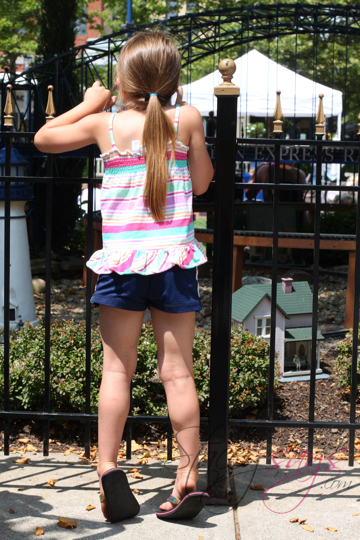 One of my favorite parts of the area were the retro telephone booths.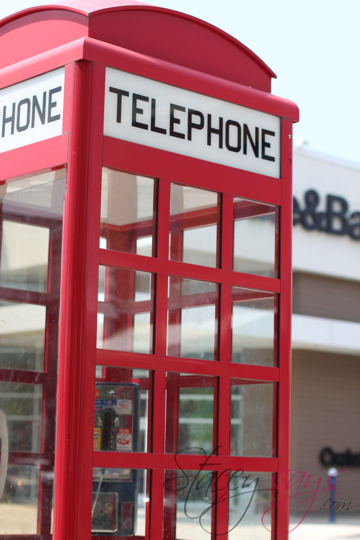 Olentangy Indian Caverns
On our way back to the campground, we took an alternate route and found ourselves at the Olentangy Indian Caverns. Being that it was 90 degrees out, we thought heading however far down into the earth sounded like a fabulous idea! So, down we went.
Despite our less than energetic tour guide, who thought everything was 'pretty cool', and the disputable history "facts", we had a good time exploring the caverns. And we did get a good half hour out of the heat!
And that was Day 1! Tomorrow, I'll take you to the Columbus Zoo!
But first, I'd love to hear about your favorite vacation! Do you explore the area or go with a certain destination in mind? I love exploring and finding crazy little random places at the end of some dirt road! That's where we have our most fun!!