Fittingly enough, I'm writing this post as we recover from our vacation to the Columbus Zoo. Why is it that vacations tend to leave us more exhausted than pre-vacation? I'll be sharing more about our exhausting vacation and trip to the Columbus Zoo later this week.  For now, I want to give you some fun ideas of different zoo trips you can take around West Michigan this Summer!Binder Park Zoo
I'm starting off with Binder Park Zoo because, well, it's our favorite zoo in our area! Our family goes every summer, despite that it's a good hour and a half drive from our house (located near Battle Creek). The zoo is set up to feel very natural, with lots of space for each animal. The walkways are often shaded, making it pleasant even on those hot sunny Summer days.  And they have a fabulous "Africa" area! Oh yes, you get to see all sorts of African animals as you "travel to African" on a little train and…AND…you can even feed a giraffe! This is my daughters' favorite part!!!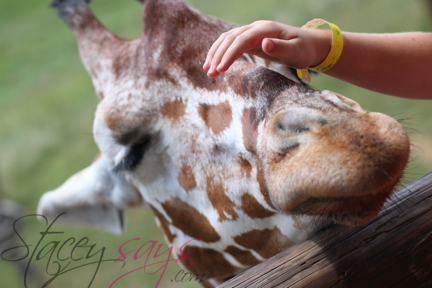 Admission is just $12.95 for adults and $10.95 for children (2-10). Children under 2yrs are free and parking is free!
John Ball Zoo
Nestled in fabulous Grand Rapids, John Ball Zoo is a great family zoo! They feature a lovely variety of animals, including their newly featured lions, and often run great deals like their Two for Tuesdays! And their prices make it such a great outing for the whole family! Admission is just $8.50 for adults, $6.50 for children ages 3 – 13, and ages 2 and under are free!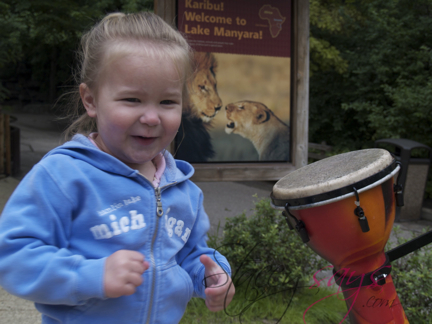 Boulder Ridge Wild Animal Park
This is the newest animal park/zoo addition to our area. Located in Alto, MI, Boulder Ridge Wild Animal Park isn't quite your typical zoo. Yes, they will feature a variety of animals, most exotic and many endangered, but unlike a zoo where you wander around looking at the animals, at Boulder Ridge you will receive a guided tour of the animals via pulled wagon. We got a sneak peak of the park a few weeks ago and it is looking to be a really fun place!  You'll definitely want to attend their grand opening is July 30 & 31. But, if you can't make it that weekend, you can always visit the park for just $8 per person (ages 3 and up, ages 2 and under are free).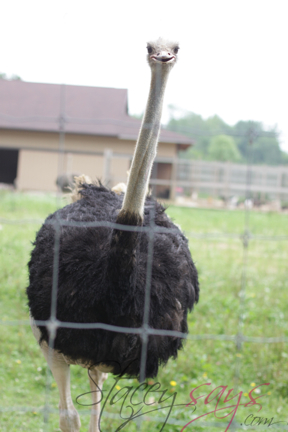 Critter Barn
Interested in learning more about domestic animals? Then Critter Barn (Holland, MI) is the place to go! I talked about Critter Barn earlier this Summer when I shared different Summer Camp ideas. But you can also check out the Critter Barn as just a visitor.  For a $5 donation (per person), you can feed sheep, hold rabbits and ducklings, and more! This is a great place to visit, especially if you have younger children.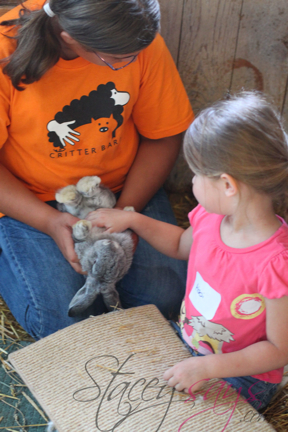 Macatawa Outdoor Discovery Center
Get a closer look at the nature right around us by visiting Macatawa Outdoor Discovery Center! Wander around the 130 acre nature preserve and get a close up view of the critters inhabiting the ponds, meadow and forest. You can also check out the herd of elk residing on the property!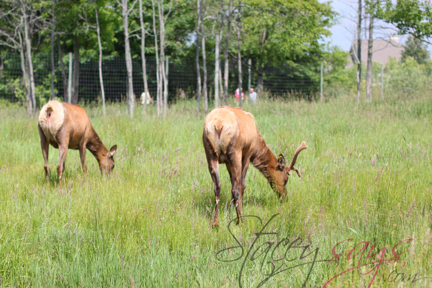 DeGraaf Nature Center
Like the Outdoor Discovery Center, you can take a self-guided tour of the trails through DeGraaf Nature Center, all the while keeping an eye out for some local wild life!
Dairy Discovery
Cows, Cows, and more Cows!  This is a place we have not yet visited but I'm hoping to take the girls this summer! Your kids will learn all about the wonderful world of cows and farm life as they tour Dairy Discovery. Grab a group of 15 or more friends for a group tour or attend the I Scream, U Scream! special tour (July 22nd) in honor of Ice Cream month!
There are all sorts of places you can visit to learn about animals, exotic or domestic. Even if you don't have a zoo in your immediate area, check out a local farm or take a hike through the woods to see what you can find!