Being a science geek, I love museums. Love them! And my husband, being the creative mind that he is, loves art and science. So, we'd gladly spend a vacation strolling through museum after museum. Unfortunately, our kids are pretty young and can only tolerate a museum or gallery for so long. Well, maybe it's more like we can only tolerate our kids in a museum or gallery for so long. DON'T TOUCH THAT!!!
Thankfully West Michigan offers a good variety of museums and galleries that are suitable for adults and for kids!Cappon House & Settler's House — A little slice of Holland History. Best for older kids.
Children's Museum of Fennville — I was so excited when Abbi's preschool planned a field trip to this museum and then so bummed when she got sick that morning and we couldn't go! But, my friend Colleen over at Mommie Daze just wrote about the Children's Museum so you can check out her thoughts. It looks like a fun little museum, perfect for little ones who like to be hands on and explore!
Dekker Huis & Zeeland Historical Museum — A little slice of Zeeland history.
Depot Museum of Grand Haven — A fun look at the area's past; from fur-trading to trains to the coast guard.
Frederick Meijer Gardens — Offers beautiful indoor galleries and amazing outdoor sculptures, lovely gardens, butterflies in the Spring, and the coolest Children's Garden! Your kids will love that part!!! Great for adults and kids of all ages!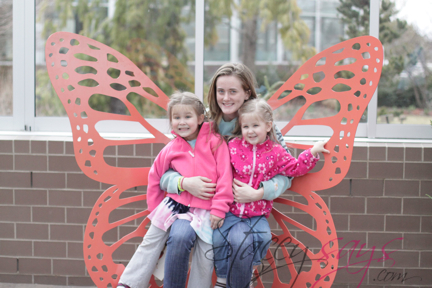 Gerald R. Ford Presidential Museum — With the recent passing of Mrs. Betty Ford, this summer might be a great time to take a tour through this museum and learn about the former President, his wife, his life, and more.
Grand Rapids Art Museum — Amazing art! Great for adults and older kids. However, if you are interested in taking your younger child, check out their All Day with the Arts!
Grand Rapids Children Museum — Learning. Fun. AWE-SOME! Super great for young kids! And they offer special events throughout the week.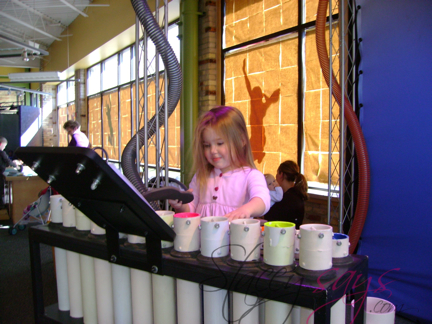 Grand Rapids Public Museum — Another great museum but targeted more toward families with older kids. Yes, your younger kids will still be entertained and will love the carousel, but the exhibits will really capture the attention of the big kids. Right now they still have the Bodies Revealed exhibit, which you'll have to use your own judgement whether it would be good for your kids or not.
Holland Museum — Another great way to learn about Dutch and Holland history. But they also host visiting exhibits throughout the year. Currently they are featuring an exhibit on historical sports photos and such. Fun for your little sports fans!
Saugatuck art galleries — If you're looking to just do some casual tours and look at some local artists' work, then take a walk down the main streets of Saugatuck and Douglas. You'll come along a number of galleries featuring local artists with a variety of work. However, you may want to leave the kids at home for this one. Some of those pieces might must be too tempting for those little hands not to touch and, well, I believe they institute a you break it, you buy it policy.
Now, after you're all done going through all those fabulous galleries and museums, challenge your kiddos to make their own gallery or museum at home! Display their art around the house for a little art museum tour or break out the clay and have them make their own sculpture park! Use objects from around the house or yard to set up your own hands on museum with different "exhibits"! Keep the fun and learning going!!!