Out of all of the possible Summer activities, I am sure that my daughters' absolute favorite is playing at the park! Swings. Slides. Merry-go-rounds. Sand! Hours and hours they could spend there. And totally would if I'd let them!
Heading out to the park is a great way to wind down the Summer but still get out and enjoy the sunny weather. We will even venture out to the park as the leaves begin to fall from the trees because, after all, you can still swing and slide in sweatshirts, jeans, and even hats & mittens!
We are very fortunate to have an amazing amount of parks in West Michigan. Whether you are looking for just a grassy area to play, a park with a playground, or some fun at the area beach, West Michigan pretty much has something for everyone! It would take me a long time to list all of the parks around us.  So, here is a list of the parks in the Holland area! If you are looking for parks in your area, simply do a Google search or check out your city/township's website or Chamber of Commerce.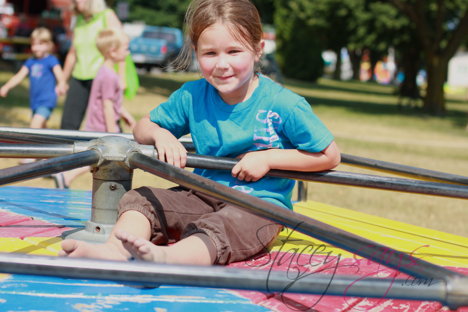 Another fun park activity is to play some Frisbee Golf! This is great if you have older kids and is a lot of fun for the whole family! You can check out a list of Disc Golf Courses in Michigan by visiting DiscGolfStore.com. Great fun and great exercise!
Of course this weather is absolutely perfect for picnicking! And, with quite a few schools starting up their Fall sessions, the parks won't be nearly as busy!  Grab those little ones, a blanket, some snacks, and make it a Park Day today!