I cannot believe that my baby is heading off to Kindergarten in just four short weeks. Amazing how quickly the summer seems to go by each year.
That also means that we have just four short weeks to pack in all our Summer fun!
One thing we like to do each Summer is to take a trip. This doesn't always mean a big, extravagant vacation. Sometimes it's big but often it looks like a smaller weekend getaway. Just something to get out of town and do something different! Regardless if you're looking for a big trip or to get away for the day, we have a lot of opportunities here in West Michigan.
Go Somewhere Big
We don't do a big vacation every year. Partly due to the fact that my husband only has a certain amount of vacation time, but mostly due to the ages of our three young kids.  Let's face it, getting on a plane or being in a car for an entire day (or more) of travel just does not get me all giddy! Maybe in the future. But only when I have some medication in hand.
We did, however, take a somewhat bigger trip this Summer. We packed up the kids, the dog, and the camper and made our way to Columbus for 5 days of fun. The drive was just about seven hours, once you take bathroom and eating stops into account. We explored Columbus, found Columbus area adventures, and checked out the local wildlife. The best part was that it was low keep and pretty inexpensive, perfect for our family this year. Next Summer, I'm hoping for a little Disney time!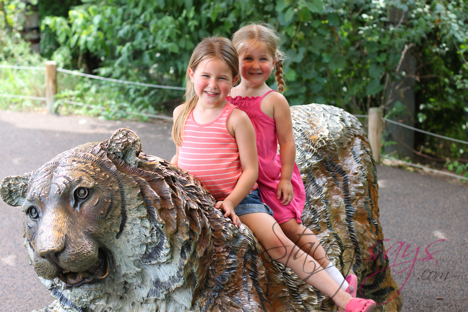 If you're looking to do a big Summer trip yet this year, consider checking out those last minute airline deals or the "location" specials on places like Groupon or Living Social.
Do a Weekend Trip
Don't have a whole week left to burn for the Summer but still want to do an extended getaway? Consider getting away for the weekend or a long weekend. We have a lot of very accessible destinations perfect for a weekend excursion if you're living in the West Michigan area:
Chicago — Legoland, Shedds Aquarium, museums, shopping on Michigan Avenue, Cubs game, White Sox game. The options are endless! The amazing Jolon at SavvyChicSavings.com did a great post about saving money when traveling to Chicago. Check it out!
Detroit — Instead of heading west, head east! Take in a Tigers game, visit the local museums, or check out the Detroit Zoo. Again, you can find some really great deals using Groupon, Living Social, and Restaurants.com.
Cedar Point — Adventurous type? Grab your barf bag and head to Cedar Point. By far one of my favorite amusement parks! We are counting down the days when the girls are tall enough to actually ride the roller coasters so we can go again. Right @jodimichelle?
Rent a cottage — Looking for more relaxation? Or maybe adventure? Rent a cottage or cabin for the weekend! Spend time playing the sand, fishing, floating, reading, RELAXING! We are so fortunate to have an amazing number of inland lakes, as well as Lake Michigan. Finding a cottage or cabin to rent is pretty easy!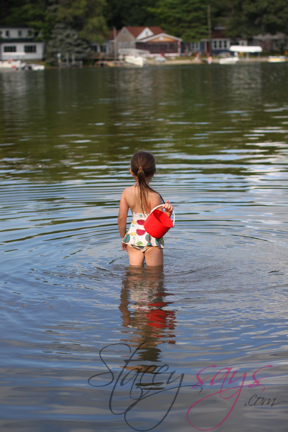 Rent a camper — Want the fun of cottage life but want to be a little more mobile? Rent an RV! We love camping and would recommend trying it (at least once). Rent an RV and check out one of the many campgrounds in the area. Or, be really brave and borrow a tent and/or some hiking gear.
If you don't mind a little further of a drive, they the world (or the Midwest) is your oyster! Take off to St. Louis, Indianapolis, Toronto, Milwaukee, Mackinaw Island, etc.
Do a Day Trip
If you're not able to get away for the whole weekend, then pack up the fam and get away for the day. Hint: think about taking off on a weekday instead of a weekend, if you can swing it. Still just as much fun as if  you were there on a Saturday, but less people on a Tuesday.
Michigan's Adventure — Again, looking for some stomach flipping adventure? Then head toward Muskegon and ride one of the craziest wooden roller coasters! Ouch, my neck hurts just thinking about it!!! The best part about Michigan's Adventure is that you get the fun of both the amusement park (roller coasters and other rides) and a water park! All day fun, for sure!  Also, this is a great option if you have kids who are younger (lots of kiddie rides and water park fun) or older kids, or both!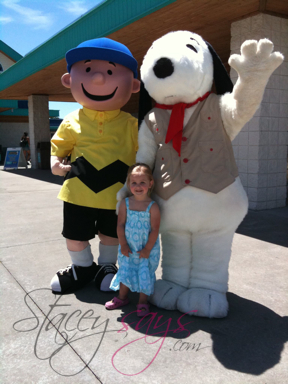 Local zoos — I shared information about our West Michigan zoos earlier this Summer. Lots of fun!
Air Zoo — This is a must-go-to place for me. I cannot wait to take my kids here!
No matter what your time frame is, think outside the box. What does your family like to do? What has your family never done before? Remember, it doesn't matter where you go, all that matters is that you're together and making some fun, crazy, awesome memories!
What kind of trips are you taking yet this Summer or have you taken this Summer?