Three years ago we sold our condo on land contract and moved to our rental house (we had just evicted our tenants). I cannot believe that was three years ago. And now, here I am this week, moving all of our stuff back to the condo.
That's the funny thing about land contracts. They don't always go through. After three years that couple decided they didn't want to (or couldn't or whatever) want to buy the condo any longer. And so, the condo goes back to us. But, whatever.
So we listed both the condo and the house we are living in on Craig's List to see which we could rent first and, go figure, we were able to rent the house.
Now we're moving. You're correct in assuming that there is not a lot of excitement behind this. Don't get me wrong, I'm totally fine with moving into the condo. It will be an ok move for us. More room for the kids (but no yard). Closer to all the stuff in town (but further from the girls' schools). I just hate the idea of moving now and then (hopefully) moving again in a few years. But that's just one of those grown-up things that we all just have to deal with.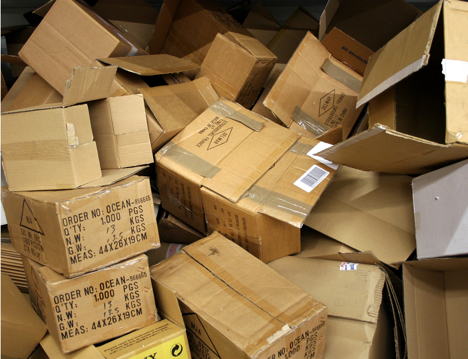 The weirdest part is actually moving our stuff back into the condo. Hanging stuff in our old closets. Putting things back where they used to sit three years ago. It's a bizarre feeling. And yet it doesn't feel like our condo. The other couple did some updates, some that I would not have picked. So it just feels like a different place. But the same place.
So this week I will be occupied with moving things, one car-load at a time, from the house to the condo. I wish I had more excitement behind it. But I don't. Maybe once I'm on the other side of it. We'll just have to see.