Every year we take the kids to see Santa. We've fallen into a pattern of taking them to see Santa at Home & Company each year. He is such a great Santa! I wrote all about why we go there last year. So, this year I'm just going to share the pictures with you!
The girls loved chatting it up with Santa. Talking about his workshop and Mrs. Clause.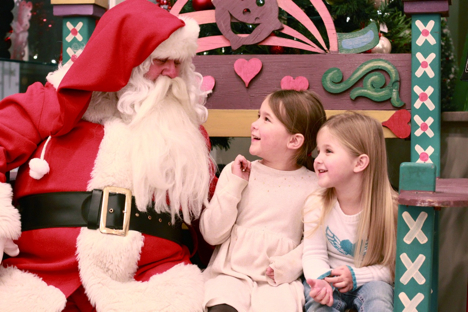 Conversing with each other about what they wanted for Christmas.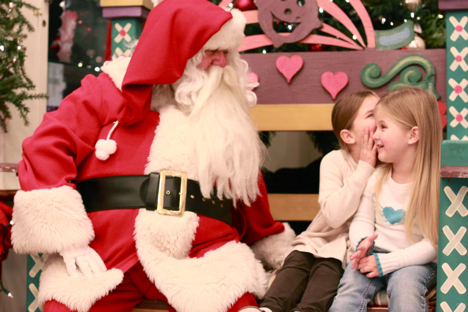 This was Talon's first experience with Santa. His first reaction reminds me so much of this picture of Abbi's first Santa visit.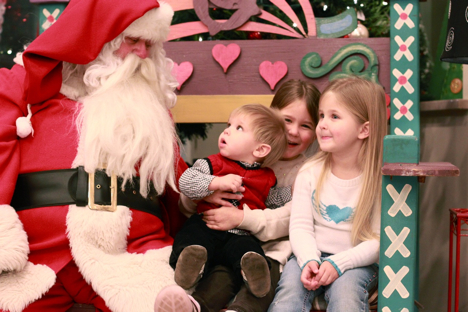 And then he decided that this man in a the red suit was just not for him.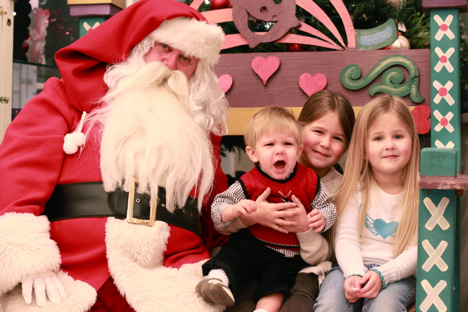 But, did you notice Talon's outfit? This is the outfit I purchased from Cookie's Kids! Isn't he a ham? LOVE IT!
Here is also a photo set of the kids with Santa each year.
Do you take your kids to see Santa? Do you battle the lines at the mall or find a small shop somewhere? I know some friends do this whole Santa Train thing, which sounds AWESOME! I'd love to hear your Santa traditions or your Santa memories!!!