Talon has had an amazing amount of hair since he was born. It's usually the first thing someone will comment on when seeing him.
And I love his hair. It is this straight, thick, dark blond mop. When he wakes up in the morning or from a nap, it's usually all over the place . I never pat it down or try to get it under control. It's messiness fits him, his personality.
But the hair is hard to keep up with. If he were a girl, I'd simply pull it up and out of his eyes in little pigtail sprouts. But he's not. And I won't. We've already gotten it trimmed up once but it grows so quickly and is back in his eyes. He's got the Bieber look going on and I'm such a fan. 
So, we cut it. Short. All of it. Gone.
In a matter of moments he went from this baby-faced boy to looking like a little guy.
Probably wasn't the brightest idea to do such a drastic cut that makes him look so much older when he's so close to turning 1. I'm already emotional about leaving the "months" behind and moving on to "years". My last baby. Turning 1. And I just aged that little baby with a haircut.
Ok, he is still freaking adorable and I'm excited to give him a spiky little hairdo when it gets a little longer. But you be the judge…
BEFORE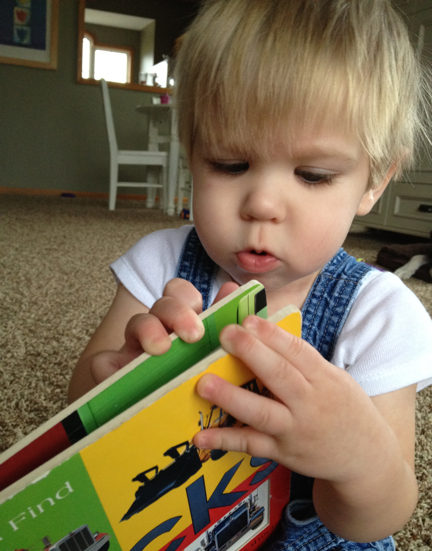 ---
AFTER