When all I want to do is crawl into bed and forget about the day I've had.
When I feel defeated.
When I question every decision I've made that day. That week. Since having kids.
When I think I'm doing everything wrong. When I know I am.
When I am at a loss and don't know what to do next. How to handle this. Deal with that.
When I am convinced that they deserve better.
I climb into bed. And before I turn off the light and close my eyes, I see this…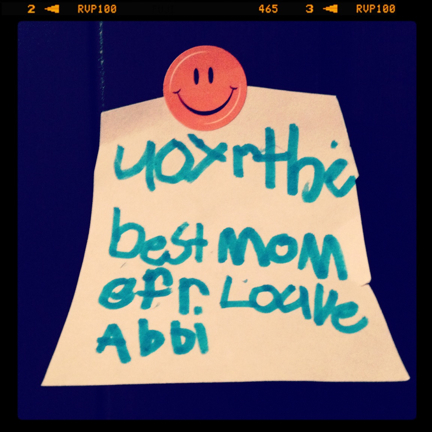 And in the morning, when everything within me wants to hide my head under the covers because I've been up half the night with a baby who is teething or a little girl who is convinced she heard thunder…
I read it again.
And again.
And again.
Until I'm reminded. Until I am convinced.
My kids are kind of all sorts of awesome.