Confession: I often find myself one ingredient shy of being able to complete a meal or dessert. When this happens I'll usually forego the whole idea or quickly run to the store. But then there are those times, very rare, that I will use a substitute ingredient. And hope nobody can tell the difference!
This is what happened a few weeks ago.
I was making mac & cheese for the kids when, after boiling and draining the noodles, I realized we were out of milk. Completely out of milk. I'm embarrassed to say this isn't the first time this has happened. The previous times I tried to just add extra butter but the kids noticed and hated it. 
Too late to run to the store at that point, I remembered that I had creamer in the fridge. It's milk, right? Or at least has milk?
So, I splashed some Coffee-mate Natural Bliss Sweet Cream creamer into my macaroni and hoped for the best.
It was a success! The kids gobbled it up without any objections!
Have you ever done that? Used coffee creamer in a recipe? Apparently it's not as crazy as I thought. Coffee-mate.com actually has dessert recipes on their site that use their different creamers, including the Natural Bliss All-Natural Coffee Creamers!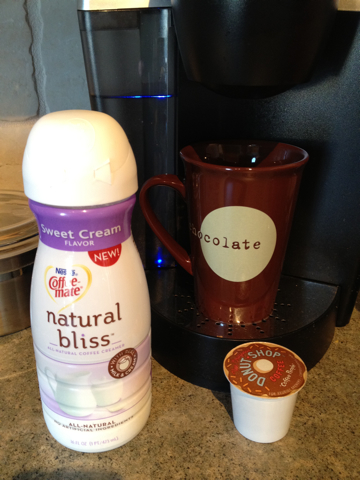 While I don't think I will be using my Natural Bliss creamer on a regular basis in my mac & cheese, I will definitely continue using it my morning one-cup of sanity. I love that there are just four ingredients in each Natural Bliss flavor AND they are ingredients that I know! I also love that, with the Natural Bliss creamers, I don't need to use sugar, too. It's the perfect amount of sweetness!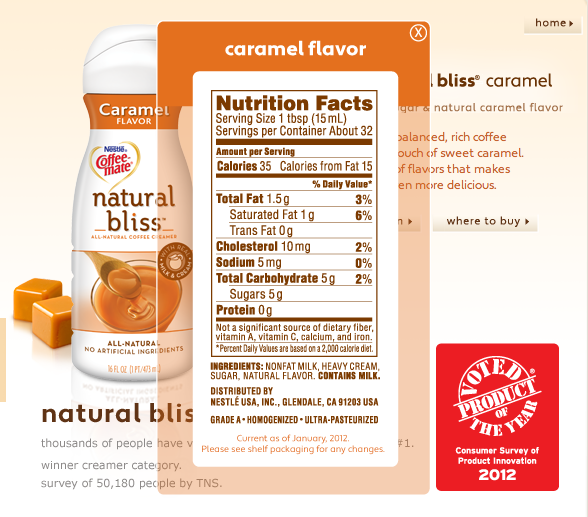 I'll also be trying out some of those recipes. The Fresh Strawberries with Sweet Cream Bliss Topping sounds really good and easy!
Don't forget to check out the entire line of Coffee-mate Natural Bliss online and on Facebook. You can also check out my shopping experience for Coffee-mate Natural Bliss on Google+ and print your own coupon for some extra fun savings!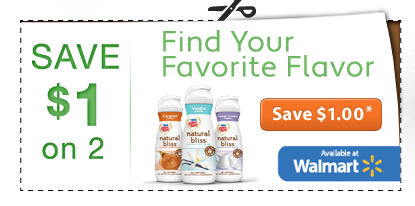 This shop has been compensated as part of a social shopper insights study for Collective Bias. #CBias All opinions and use of creamer in mac & cheese are my own. #NaturalBlissWM