Between traveling last week and now being sick this week, it appears that my blogging has taken unexpected break. And, as much as I really wanted to write this post, I hesitated because my last few posts have been about my sadness and my Grams' passing.
So, if you want to skip this one, I totally understand. But, if it's any consolation, it will be a happier one. In honor of Mother's Day and my Grams, I want to share a few things that I learned from this amazing woman.
Five Things my Grams taught me
"I may not always like you, but I'll always love you."
I remember when my Grams said this to me. I was young, had gotten in trouble over something, and was very confused when she said it. But over the years, it makes more and more sense to me.
There is a difference between liking someone and loving someone. This is true in almost any relationship. I will always love my children but I may not always like them. I will always love my husband but I may not always like him. The more I've thought about that, the more I've realized that this is what gets a lot of marriages in trouble. "Liking" something is a temporal. Love is everlasting. It is not an emotion. It is not a feeling. It is always there.
All your external beauty means nothing if you have an ounce of internal ugliness.
We all know those people. The ones who are so beautiful but when you get to know them, you see nothing but ugliness. I hope I can teach my kids how important internal beauty is in a world that put so much value on external beauty.
When all else fails you still have family.
My family could be the poster-family for that statement. Despite our many screw-ups, mistakes, and blunders, it seems like my family has always been there for one another. Even through the big mistakes. Sure, they don't let you forget those mistakes. They'll be brought up at Christmas and joked about when camping together. But they will still love you, despite it all. And it doesn't hurt to show a little humility and grow some thick skin.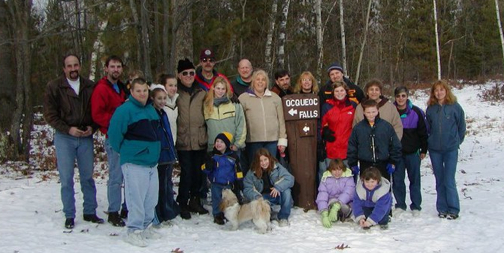 We've all been dealt a hand in life, it's just a matter of what you do with it.
Grams didn't have the easiest childhood. I remember her telling me stories about it and I know she was only scratching the surface. But she rose above it and had a wonderful life, in spite of it all. I may not have had the story-b0ok childhood and there are things I wish that would have gone differently. But I won't let that dictate who I am today. It's a part of me but it isn't the whole of me.
If you want to love your husband, then respect him.
This one, although probably the most important lesson she taught me, was an unspoken one. It was one that I learned after years of watching her and my Grandpa. Their relationship. Their marriage. Hearing stories of their early life together. Living through the situations of their later life.
Regardless of what was going on in their life, my Grams always showed my Grandpa respect. She would joke about his snoring and giggle with us as poked fun about his knee high socks with shorts and sneakers. She would get on his case if was indulging in the sweets because she knew it would mess with his diabetes. But she always respected him.
My Grandpa made choices throughout their life together that I know my Grams did not approve of. If she had it her way, the decision would have been made differently. But she respected her husband. She knew what was important to him and respected his decisions.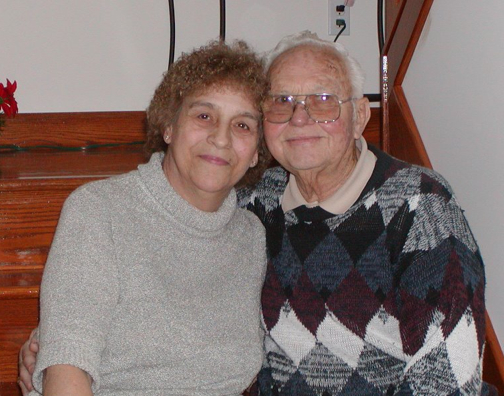 My Grams was the rock of our family. She was the constant. The gravitational force that held us together. Yes, we will all move on and will continue to bind together as a family but I believe it will be different. Just different.
So, on this Mother's Day, the first without her, I miss her. But I am so unbelievably blessed to have had 32 years and 9 months with her in my life. I am a better person, a better woman, and a better mother because of her.