Some days, when I watch my girls, I feel like I'm getting a little glimpse into the past. A peek at how my sister and I were when we were little.
My sister and I (14 months apart) used to pass our days hanging out in the back room at my grandparents' bar. That sounds a little weird but you need to understand that we lived in a very small town and, well, it just seemed normal. The back room was used for card tournaments, events, etc. It had a dance floor, piano, and small stage.
We would bring our little radio or beg our Grandpa for some quarters for the juke box and then spend the afternoon putting on our own little concerts. I can't even imagine how silly we looked. Oh, wait. I can totally imagine because I'm reliving it.
My girls (28 months apart) love to sing and perform. They spend "rest time" in the family room rehearsing their latest song and dance and then will perform it for me after Talon's nap time.
Disney songs. Taylor Swift. Whatever music video they happened to see on the Disney Channel.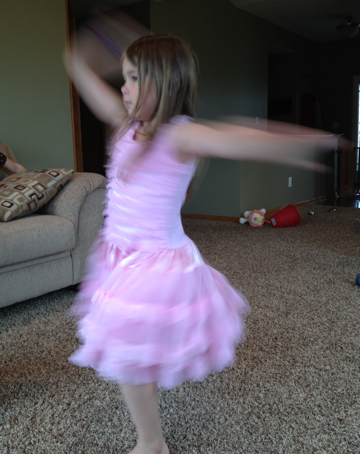 Some days it will include Lego microphones and costumes made from stuff in their dress-up box and my shoes.
It's so much fun to watch. The rehearsing. The preparation. The performance. The giggles afterwards.
Sisters are the best!