I love road trips. Especially in the Summer. Driving down the back roads. Windows down. Stopping at roadside stands for Michigan cherries or peaches or whatever other deliciousness I can find. It's heaven!
Growing up in Northern Michigan, most roads are "back roads". Even the main roads would seem like "back roads" to visitors! But, since leaving the northern part of the state, I've noticed that it's just easier to take the freeway or expressway to get to your destination.
It certainly is faster (often a pro when traveling with kids) and can be much easier to navigate. But you also give up that  element of adventure that the back roads offer!
Toyota and the National Audubon Society have decided to take back the adventure of the back roads and are challenging families to "Exit the Highway"!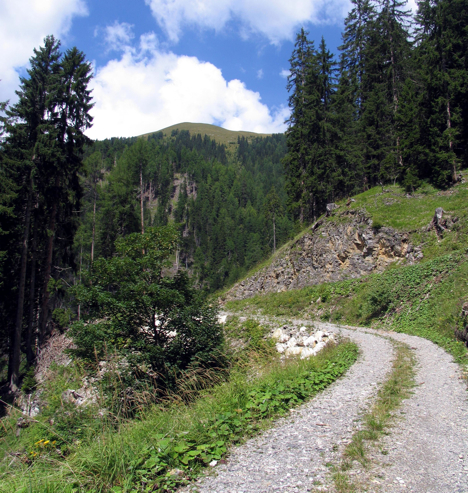 By taking the Exit the Highway pledge, you are pledging to choose the scenic route over the convenient highway. Spend some extra time in nature. Learn about the world around you. Discover how local conservation projects are working to protect our natural environment. Oh, and you could win a new Toyota Prius v!
Exit the Highway has already put together some fun travel itineraries to help you with your next road trip. Or you can register and submit photos of your own adventures! Sharing your awesome ideas with others!
Since today is only Wednesday, you still have a few more days to start planning this weekend's Exit the Highway adventure! Here are some tips on Exiting the Highway with Kids:
Bring snacks or pack a lunch! A hungry kid is a crabby kid and, since diners & restaurants may be few and far between, keep your kids nourished with some snacks or a picnic lunch!
Anticipate the potty breaks! Toss a roll of toilet paper, some hand sanitizer, and maybe even a little toddler port-a-potty in the car. It's inevitable that your child will need to use the bathroom five minutes after you've passed the last bathroom/gas station for the next thirty miles.
Stop often! Kids can find adventure in even the simplest of places! Pull over and let them explore the world around them. Whether it's a roadside fruit stand, park, or World's Largest Paul Bunyan Statue, make it an adventure!
In the car Scavenger Hunt! Play games in the car with your kids. Create a check-list of things they need to look for along the way. These are really easy to create at home before you go. Simply make a list & print it off!
What are some ways you keep your kids busy/happy on road trips and where will you be head this weekend? Don't forget to take the pledge to Exit the Highway with Toyota and the Audubon Society and let those adventures begin!
I was selected for participation in the TWIN community through a program with Clever Girls Collective. I did not receive any compensation for writing this post, or payment in exchange for participating. The opinions expressed herein are mine, and do not reflect the views of Toyota.