When my sister-in-law called and asked me if I could watch their girls for the day on a Friday and again on a Monday, I thought, Sure, it couldn't be that tough.
Then it hit me. I just agreed to watch two more children. In addition to my three. That's five kids. All day. Ummm…
So I did what any rational person would do — We invited more friends over and declared it a crafting day!
With Creativity for Kids kits in hand, we went to work!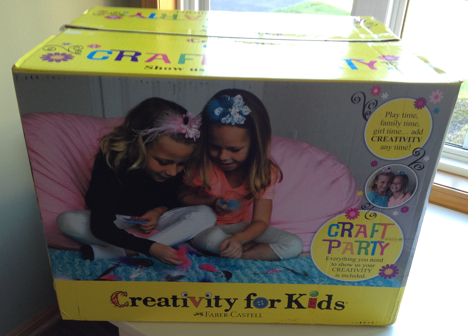 Naturally we started with the girls each decorating their own Stuck on Fashion Tote Bags, that way they could use the bag to store their other creations. Yup, I'm totally a thinker like that!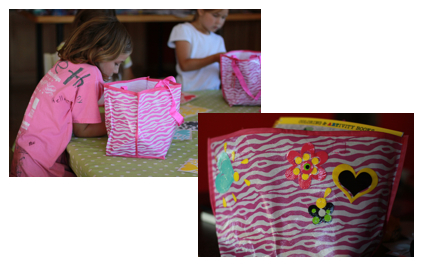 I was so impressed with how the girls used the shapes of their stickers to create little creatures on their bags, like butterflies and fish!
Next up, the girls wanted to create their own jewelry. We started with Rhinestone Rings, which were so easy but so adorable! The kit comes with the metal ring form (adjustable) and then you use punch-out flowers in different sizes and adhesive foam squares and circles to stack the flowers, creating this amazing multi-dimentional ring. Of course the girls topped them off, literally, with stick on rhinestones and glitter glue!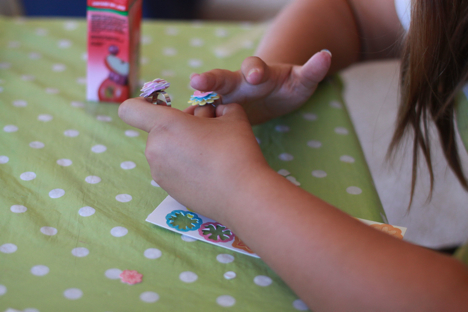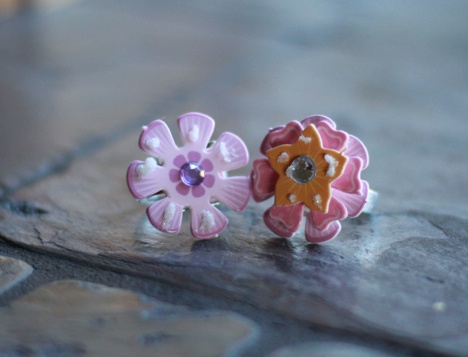 We also made Pop Art Necklaces! Now, if you've never heard of pop-art, it's a really fun twist on jewelry. For ours, we had plastic holders that looked like bottle caps (but totally safe). The girls chose between pre-made or color-your-own stickers to place inside the cap. Then they placed an adhesive opti-dome overtop the sticker which makes the image 'pop'. Complete it with some decorative rhinestones (these girls love their bling) and a colored silk chord with beads and you have these crazy fun necklaces!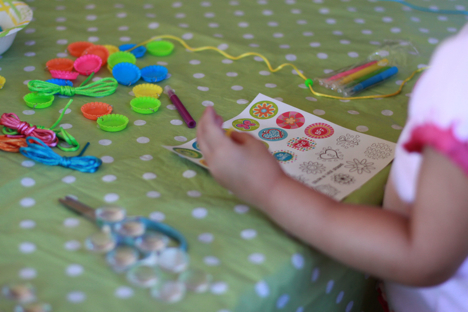 I think this was the girls' favorite activity! They loved finding new combinations of colors between the bottle cap and chords and creating necklaces to give to their friends!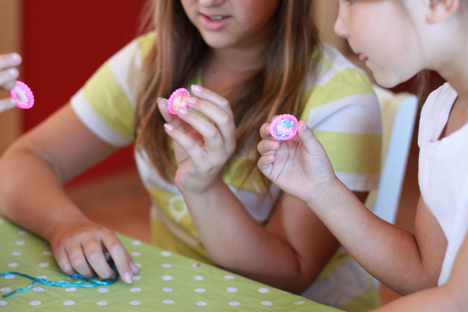 With what I thought were the easier of the crafts done, we moved on to the more labor intensive or Mom! Can you please help me! crafts.
The Fashion Bracelets and Fashion Headbands definitely required a little more hands-on help from adults. Actually my oldest niece did a fabulous job creating hers without needing help (she's 11). But with a little help and kids with some patience, the designs you can create on these are endless. They come with the bracelets and headbands, ribbon, adhesive (the bracelets actually came with this clever adhesive tape that held things in place fabulously), and other decorative pieces.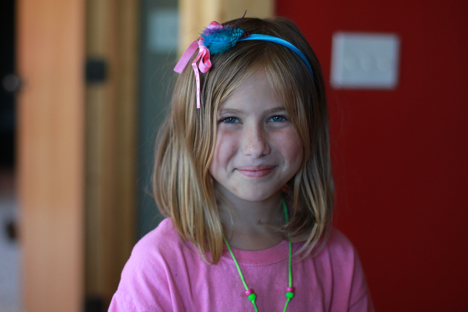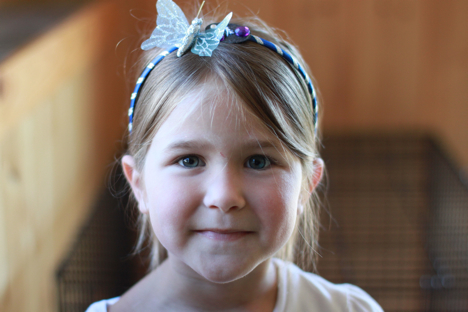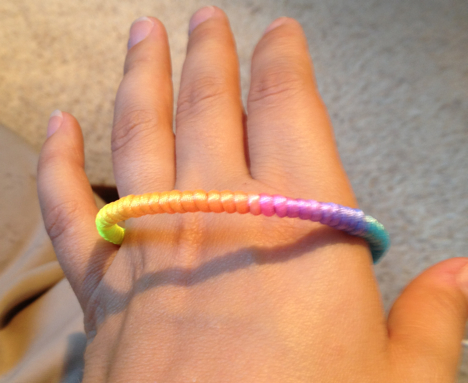 Again, the girls thought these were a blast and loved wearing the finished products but weren't interested in waiting for it to be created. Except for my oldest niece — she really liked looking through the instructions that showed different styles you could create!
The girls also got to go home with their very own Fun with Fashion Coloring & ARTivity Book where they can draw and color different clothes and looks! Of course this kept the girls plenty busy throughout the afternoon!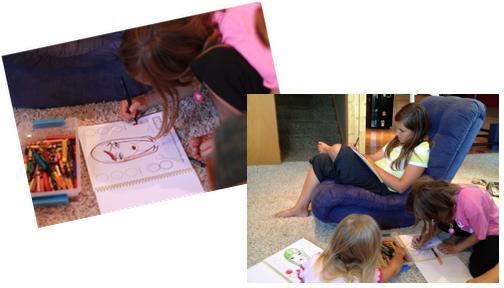 With their looks complete, it was time to take my little fashionistas out for lunch!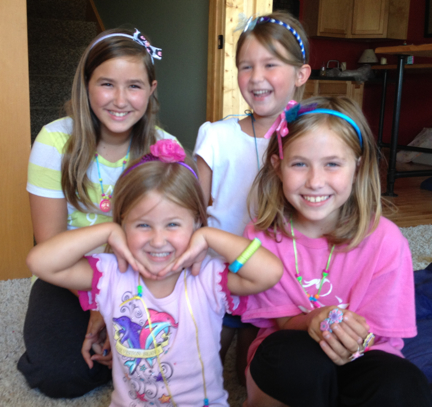 The Creativity for Kids kits are absolutely fabulous! I loved that each kit came with exactly what you needed (often times with little scissors and glue)! While our kits were primarily focused on fashion/jewelry, Creativity for Kids offers kits that make dolls and stuffed animals, tea sets, cardboard zoos, glass plates, enchanted fairy gardens, race cars, robots and more. Much, much more!
Their kits also range in ages, from preschool to teens!  And, with many of the kits including enough materials to make multiple items, these are perfect for playdates and sleepovers! Again, instead of buying all the different pieces you might need, the kits have everything right there for you.
Love them!!!
So, you can check out the Creativity for Kids kits online and in some of your local stores, on Facebook and on Twitter.
Have you ever used Creativity for Kids kits? 
Oh, and I totally survived having five kids in my house for two days!
You should k now…I received complimentary kits and materials from Mom Select and Creativity for Kids for my kids & friends to try out. I was in no other way compensated for this post. All opinions are my own.